Pick a category and upload a picture of the piece with any information you can give about it.
Hello I have a road runner pin and I'm having trouble identifying the hallmarks would greatly appreciate any and all help on this

hello,can you help me identify and value this piece.i purchased it on ebay and i am not sure what i have.
You will want to start a new post instead of adding it here, no one will see it. Also add a picture. Thanks and look forward to helping.
It might be compressed or block turquoise, also I would check the silver? The beads look like nickel, can't tell from the image.
I would love to have some help determining whether these very large beads are Chinese or American? I go to many estate sales but I also have visited Arizona several times and frequented their antique shops so I can't remember where or when I acquired these.
I have had them a long time and they look to me to be old. Thanks for any help.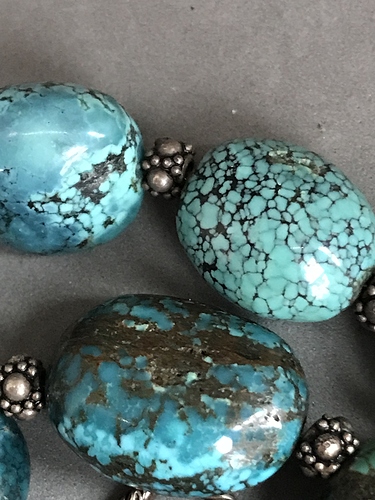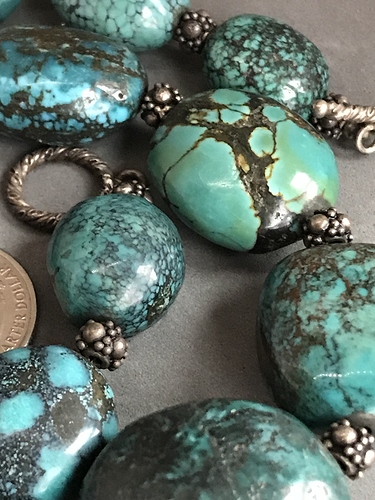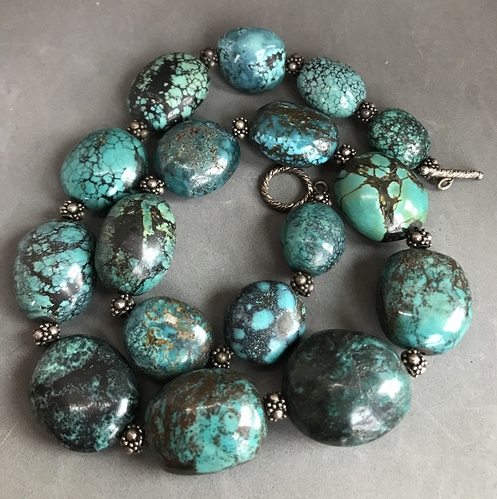 I would think these beads are Chinese.