Could it be a bird? I see wings & tailfeathers
can you post a photo of the front side. the style may help trigger some more help from the bleacher seats.
I remember reading something here about rivets…
Sorry I hijacked this thread, my ring had rivets also & was Pacific Jewelry Company.
Hello, I believe it's an Ulu knife. Or a double tomahawk. These were hand knapped ancient weapons used by native Americans. Often you see arrows arrowheads or bows or other weapons used as signature symbols for hallmarks.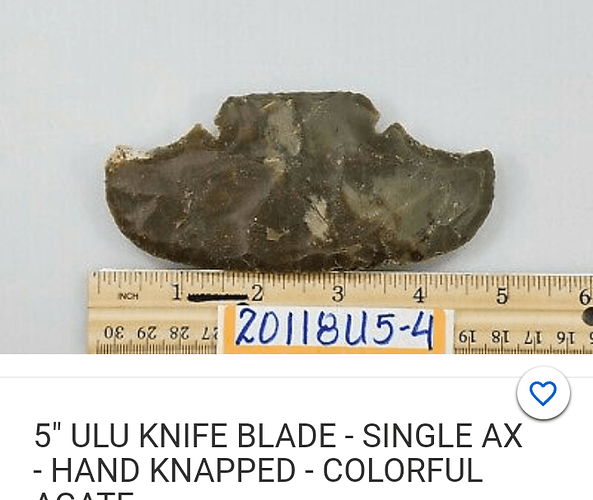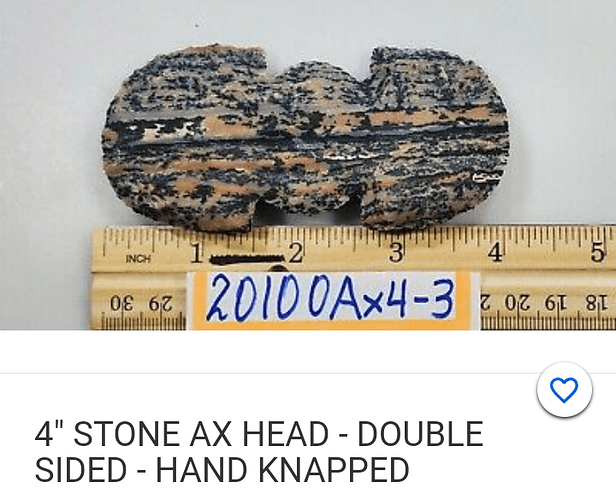 Very interesting!
It certainly does look like that. I'm going to research now.
Thank You
Happy to help. Very interesting hallmark. I had never seen that one before. I collect ancient weapons and just recently purchased an Ulu knife so the shape jumped out at me. Love the hallmarks, fun little clues as to who the creators of these wonderful works of art were. Have a good one


Can you show photos of the piece? It may help us. Ulu, Tumi, bird ???