Hi Cookie, welcome! That's quite a cuff you have there. I should have a cuff with a stone that big! Don't get discouraged with finding the maker. I find identifying makers marks the most challenging part of collecting. So much so that I pretty much just buy what I like thinking that one day I will find a resource or a similar piece that will solve the mystery. Meanwhile enjoy your purchase!
Looks like you nailed it Jason… Found mark in Hougarts 4th.
Beautiful Cuff @Cookie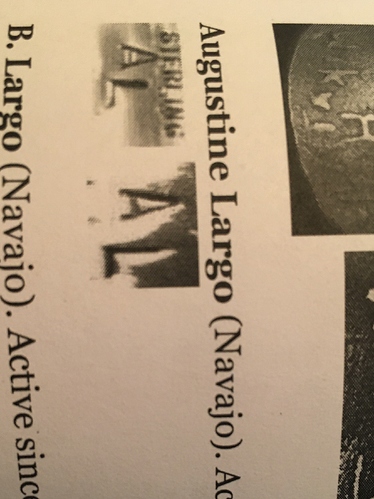 Yea success! Congratulations! Cookie, you came to the right place. These people are amazing!