I don't know if it's Bisbee, but it's gorgeous!
Thanks. It is isn't it?

Um…for me this one a toss up between Bisbee or Kingman. Normally when I thing Bisbee I think blurred lines between the blue and matrix…a softer blending.
When I think Kingman I think cleaner lines between blue and Matrix. BUT you can find both at both mines.
#1 is Kingman #2 is Bisbee.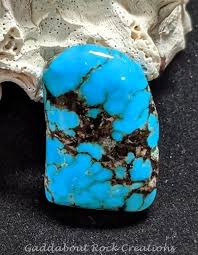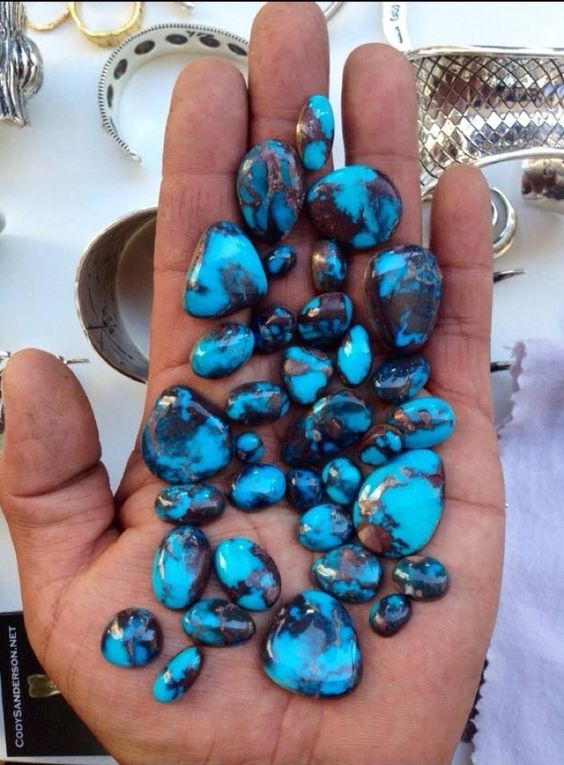 Hope this helps, Kyle
Yes, this is helpful. To my eye, it looks more like picture B, the Bisbee rocks, but as you said could be either. Thanks very much, Kyle.
There's that beautiful smoky brown matrix Bisbee is famous for. Great cabs Kyle!
I see it. Thank you.

I would call this Kingman. Edison Sandy Smith has a collection of this exact same look.