Sure looks like it to me. Gorgeous stone.
Thanks! Has a nice polish in person. Was hoping Bisbee but thought maybe pilot mountain.
It is always a tough one to call. A few things you look for when it is Bisbee is a smokey matrix, maybe a dark lavender color or brown. Pilot Mountain more of a black matrix and a much thinner cut, Bisbee will have a thicker domed cut. This picture shows Pilot on the left and Bisbee on right. The stones can have very similar characteristics.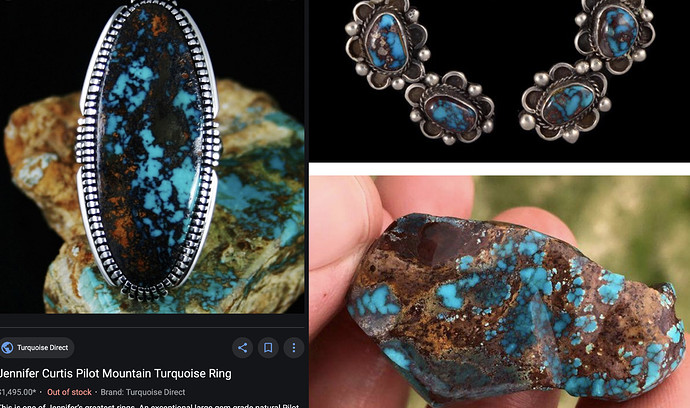 Thanks Jason for the information. It had a little swirl in the matrix to me that's why I maybe thought Bisbee. I know the ring is just a typical 60s type (nothing spectacular)but I thought maybe the stone was something.
A great place to learn about Turquoise is Durango Silver Company, this man shares everything with you.
On his site he has a learning center.
Thanks! Yes I am very familiar with them