Can you post a picture of the front of the top bracelet? I'm a little confused because it seems to have two hallmarks, a K on one section, and C Yazzie on another section. Yazzie is a common Navajo name.
The second looks native, but the construction is a little different than I'm used to.
On a quick search I couldn't find C Yazzie, but found a number of K's. It's pretty hard to narrow down a hallmark with one letter.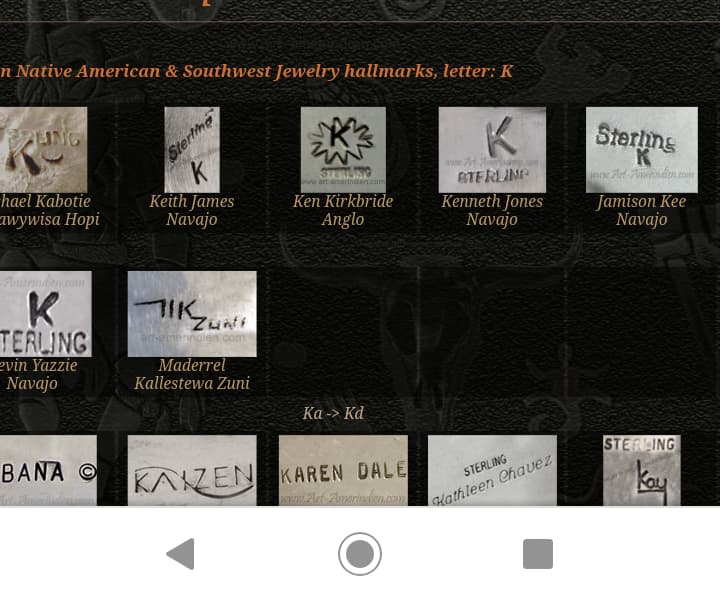 Is the mark possibly a LH? Found this.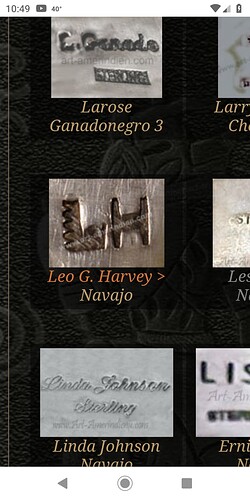 It's still confusing because the name is a Navajo name, and the piece has a Zuni look. There will be other members on here who know a lot more than me and will be able to help you more. It's still hard to nail down an artist sometimes even with a hallmark.
some background info on "Leo G. Harvey" : https://tcjstudent.org/harveys-jewelry-a-continuing-legacy/
Harvey's signature jewelry pieces had a mosaic inlay style consisting of a cardinal, blue jay, or humming bird. These designs were combined with the "cluster work" of Zuni-Pueblo. Behind each work was the signature stamp, "LH Sterling."
Thank You all for information.
do you have any idea of ​​the price of these bracelets?
I'm sorry, no idea on that. Hopefully some else will!