The silver work in this bracelet attracted me. Also the stones, which are so bright blue they freak me out a little – it almost looks fake. The center stone has a pyrite patch across it. If it's fake, it's a thoughtful fake.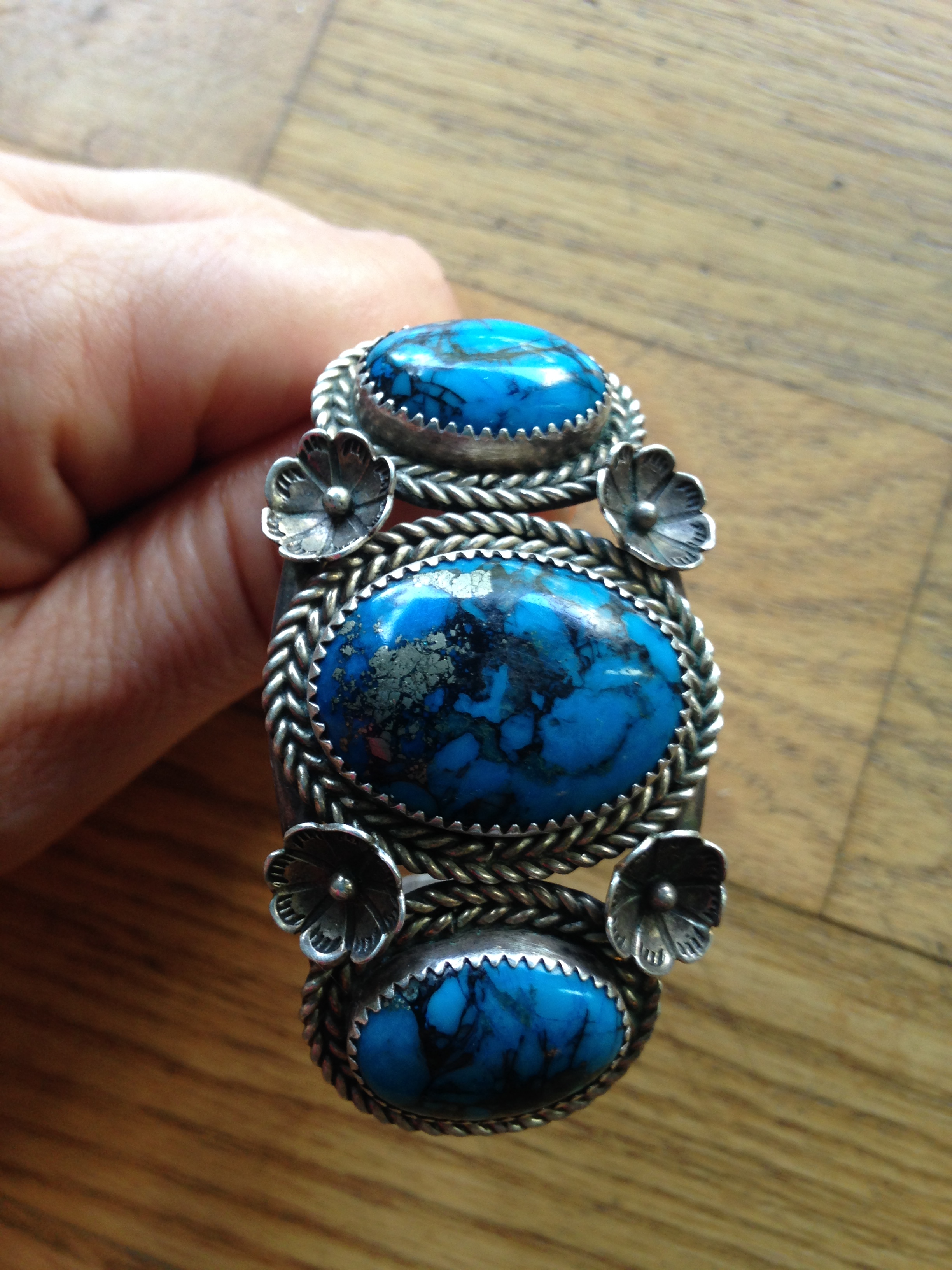 If anything, it's a little washed out in this photograph. It's rich deep teal.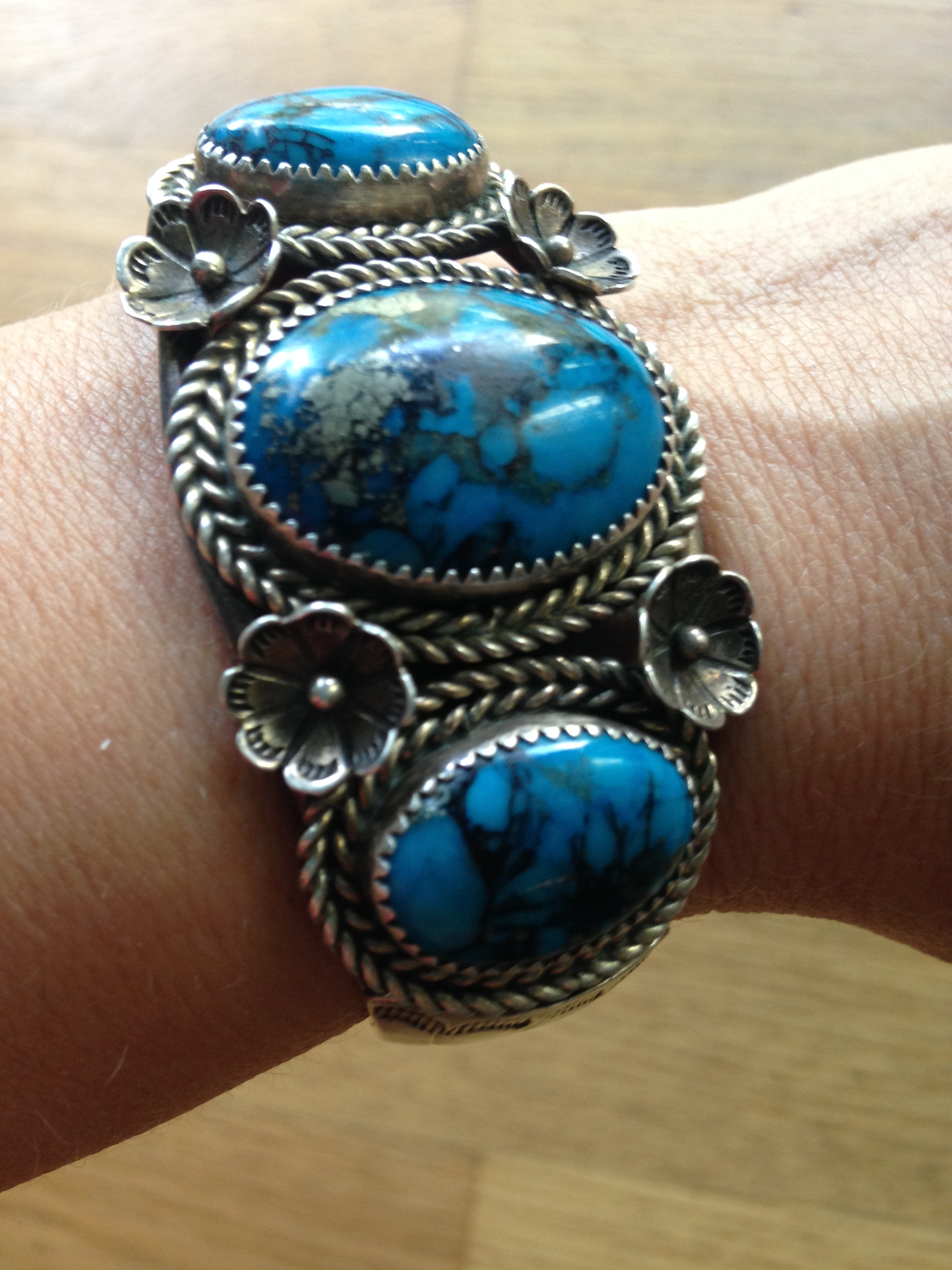 There's a hallmark on the back, "GL," on a square tab.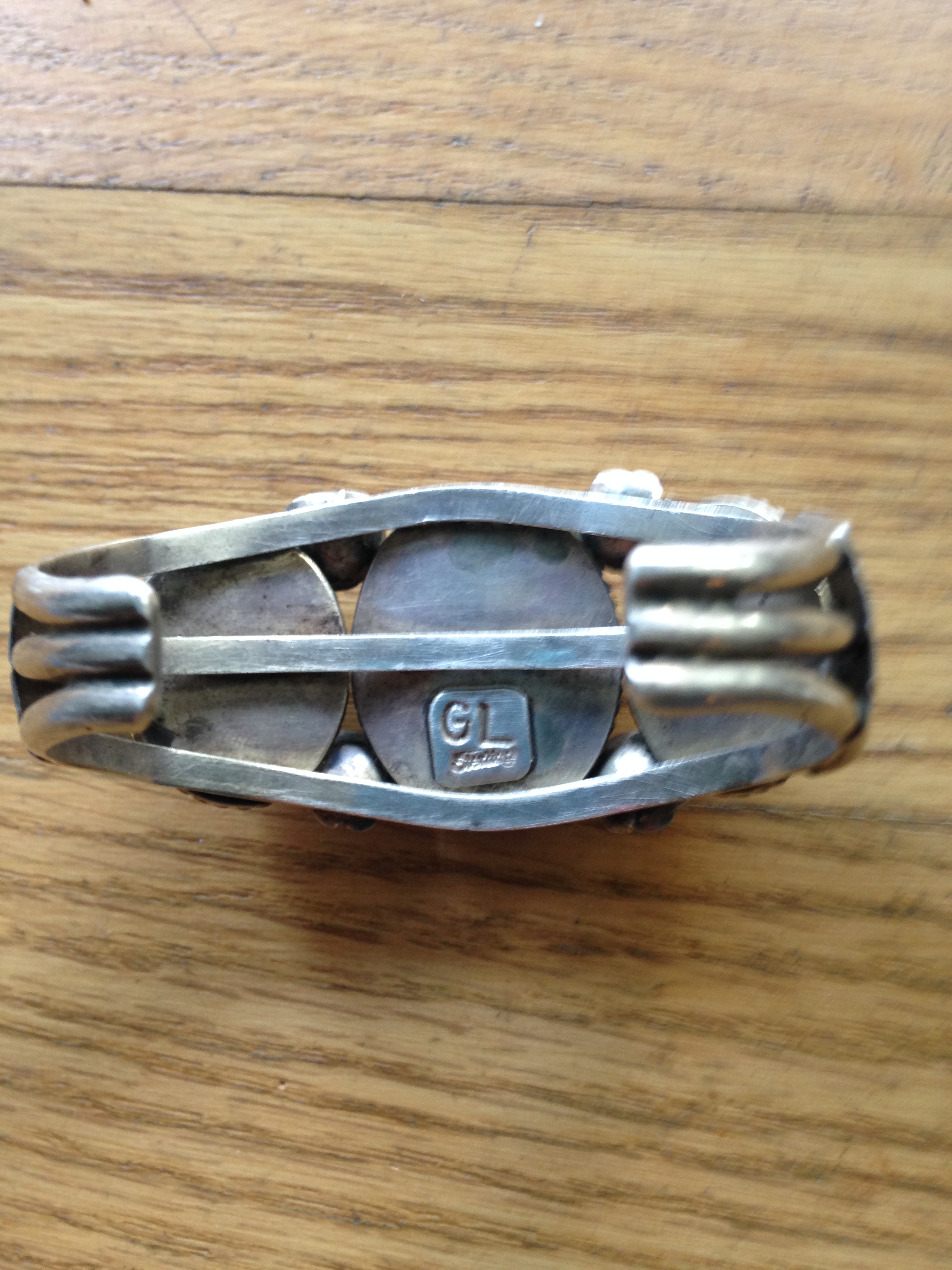 What do I have here on my hands, and who made it?