I had gotten this necklace from a trading post in Colorado a number of years ago. It is made of spiny oyster, and I hate to say that I can't recall what the purple is called (hints appreciated!). Anyway, at some point, it broke and was restrung at a local jewelry store.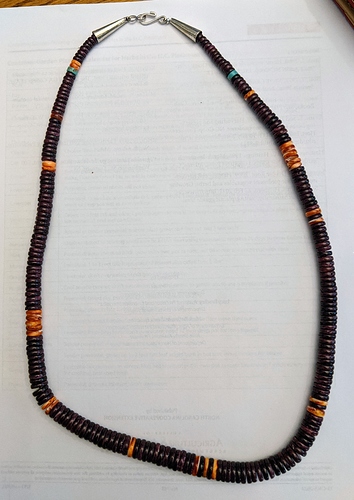 There is apparently an art to stringing necklaces of this type, isn't there? I thought that the jeweler should be able to do this, but when I got it back, it no longer hangs correctly and the beads split at the points you see at the bottom of the necklace when it is hanging with the catch in the correct place at the center of my neck.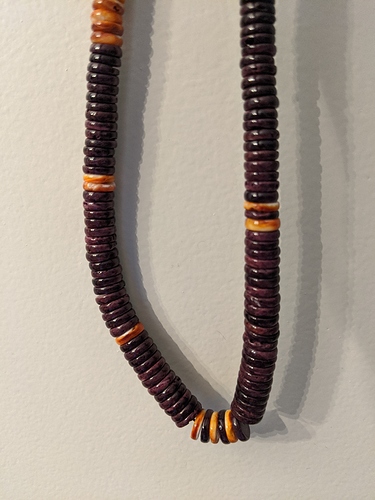 What would you suggest as far as getting this fixed? I did not know when I took it to a jeweler that it would come back looking like this, I just thought any jeweler should be able to do it. Would I be better to send this to somewhere like Perry Null or a shop that handles native American necklaces? Or was this just a bad job done by that shop?