Hi! I am assuming this is real turquoise because of the "inclusions" in the rock… what do you guys think?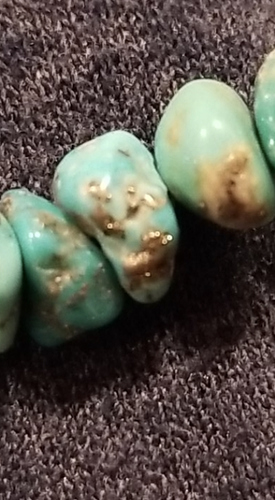 Can you provide a better picture? They looks like pyrite inclusions to me. If it is, then you should have some real good turquoise in your hands.

Looks good to me ! Nice necklace !