Yes there is !! I found a Jack Adakai sandcast buckle in a pawn shop here in South Dakota…$20 !! They had no idea what they had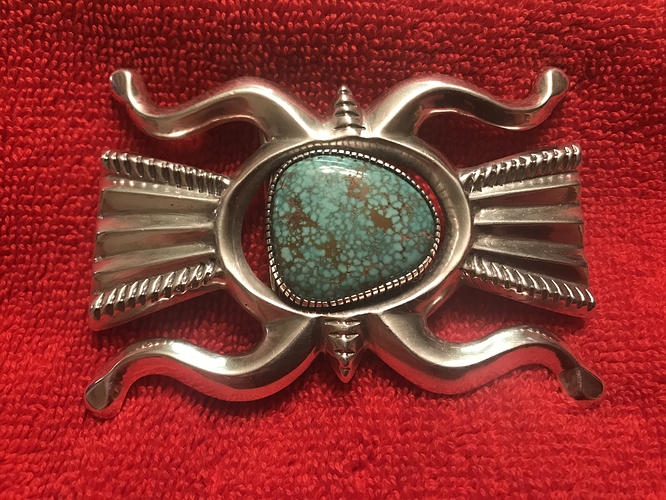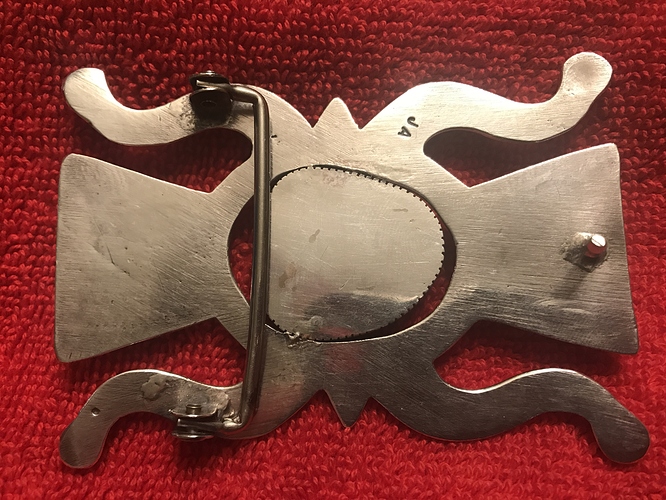 Could this not also be a Joey Allen piece? The Hallmark looks like his although I never have known him not to put it right in the center.
I came across a listing for the exact same buckle, minus the center piece, stamped the same, and that seller had it listed as Jack Adakai also

Joey Allen hasn't been making jewelry that long. This buckle has the touches of someone very skilled.