Hi, anyone recognize this hallmark? I'm stumped, I checked Hallmarks of the Southwest.
Thanks friends!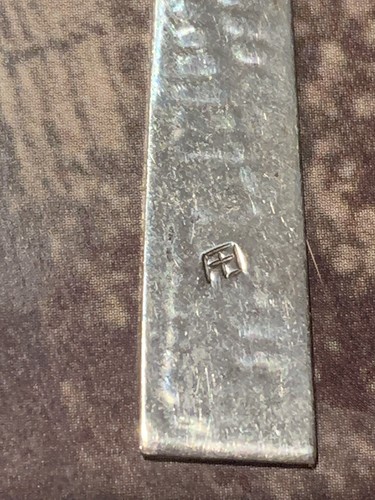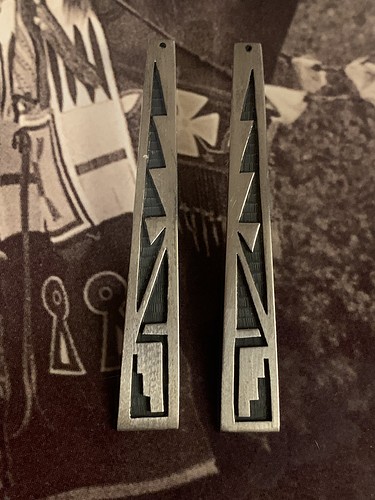 I looked in the one lonely Hopi Hallmark book I have and didn't see it there, but I have had it quite awhile, so it won't have any newer ones.
They are beautiful!
Hi, Thank you for checking

When I purchased them the seller believed that the design referred to the steps to heaven.
My golly what people will say to sell something.
Handsome earrings!
I also purchased a Santo Domingo Bird Necklace from same seller, she said it was made by a bull rider who went into a coma & made the necklace when he awoke…


That's hysterical



I might need to post a thread called "Let's Make a Deal: Tall Tales Edition"