Hi! Just bought a pair of watch tips from a very reputable source with the same mark. Navajo Jacob Benally is the maker and Morenci are the stones in mine, can't tell you for certain if yours are also. Hope this directs you in the right direction!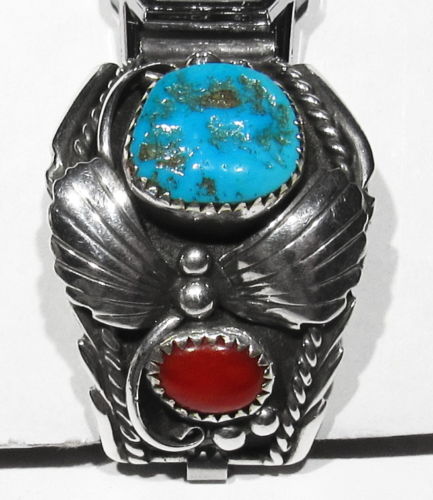 Also, tips are pre-'70's and got them for $75 w/ vintage Timex.
Thank you very much. That's a lot more info than I was able to find on my own.