Bracelet is only marked 950 and is totally handmade and hinged. Not sure how to post a photo. Thank you!
Hey SherriD,
When you post or reply, a window pops up that you type your text in, At the top of that window are 13 buttons. Click the 7th one (has an arrow pointing up).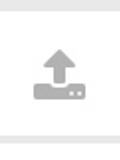 Another window should pop up with a 'Choose File' button, click it & choose your pic from your computer.
Btw, you can always copy & paste your pic in your post/reply.
Hope this helps!
Do you mean it's marked .925? I just saw a hinged Native American cuff online yesterday & thought of your post. I'd been going to say that a hinged cuff would be unusual, in my experience, but now I've seen one, so I know they've got to be out there.
I have replied to the other post that has photos. Mexican 950