You know I'm fond of coral. Here's a necklace that I bought online last year with a signature that I'm seeking help identifying.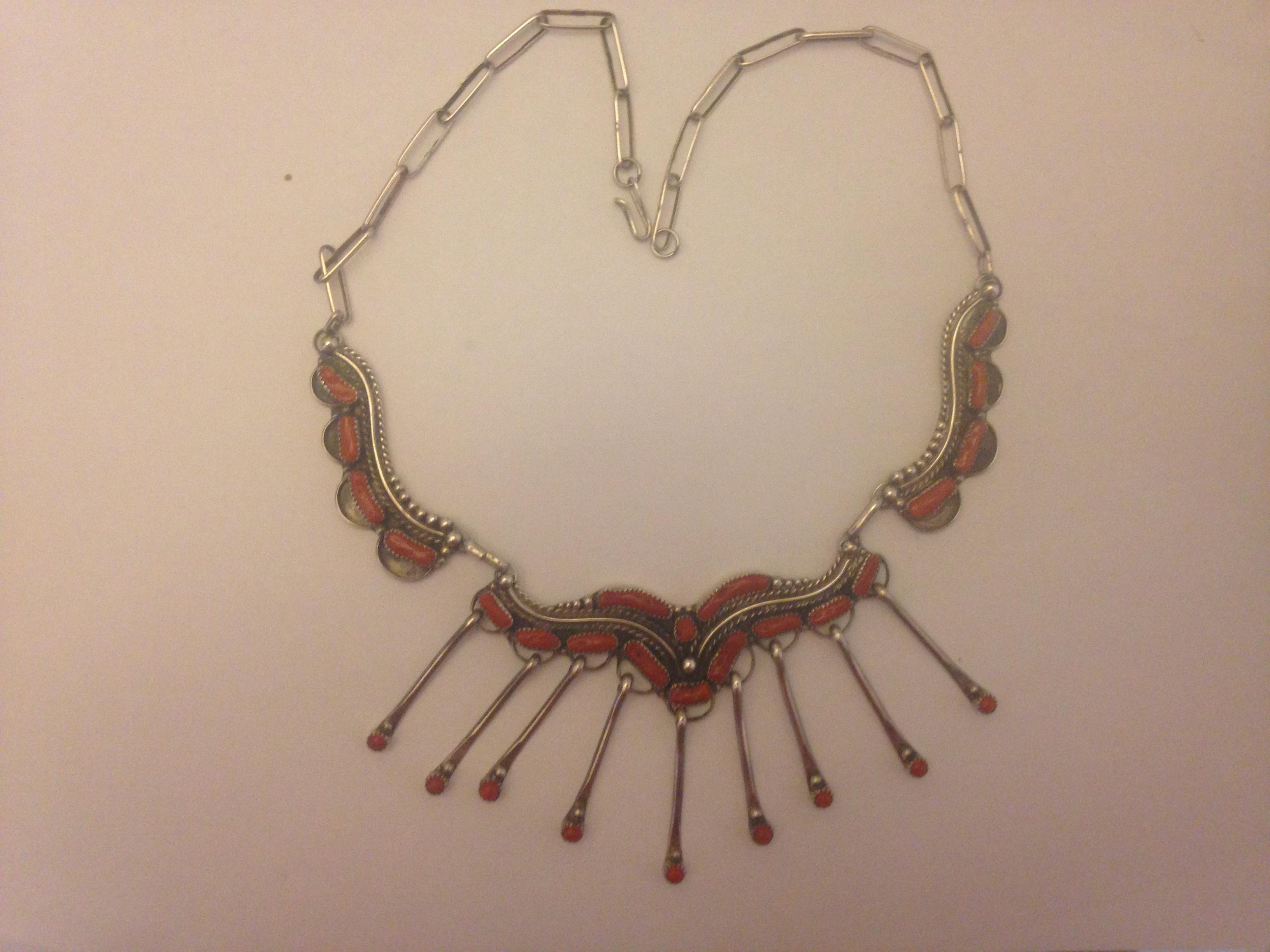 It's the size of some Zuni necklaces I own and has the same arrangement of an open-linked flat chain, two side elements and a central element with long dangling fringe pieces. But I am wondering if it is Navajo work.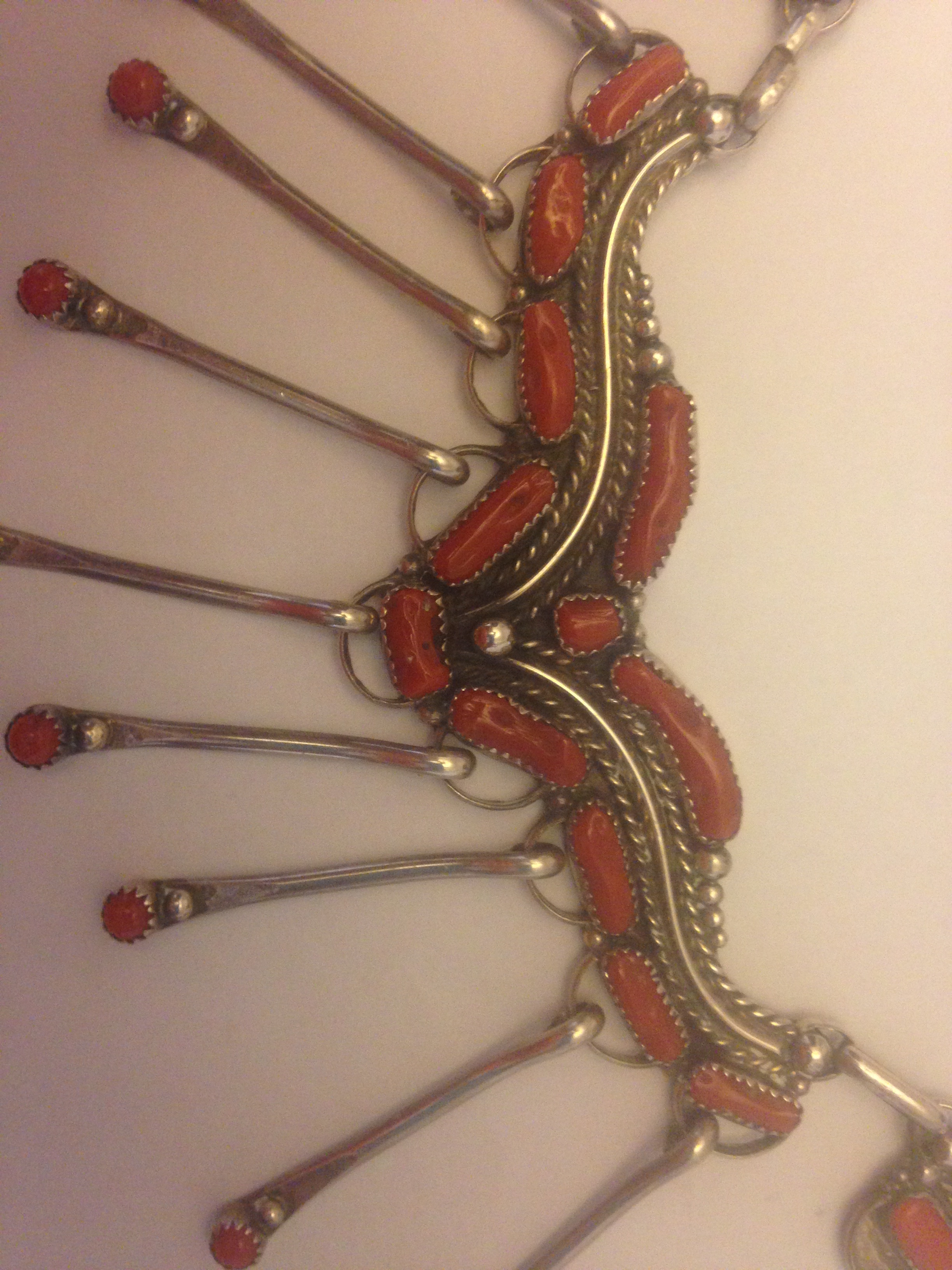 The signature seems to be "CH." I've seen "CH" attributed to Chad Hoskie, but the picture of the signature didn't link the two letters together as they are here.
This isn't an artist whose work I know, although I have seen and admired Guy Hoskie's substantial bracelets.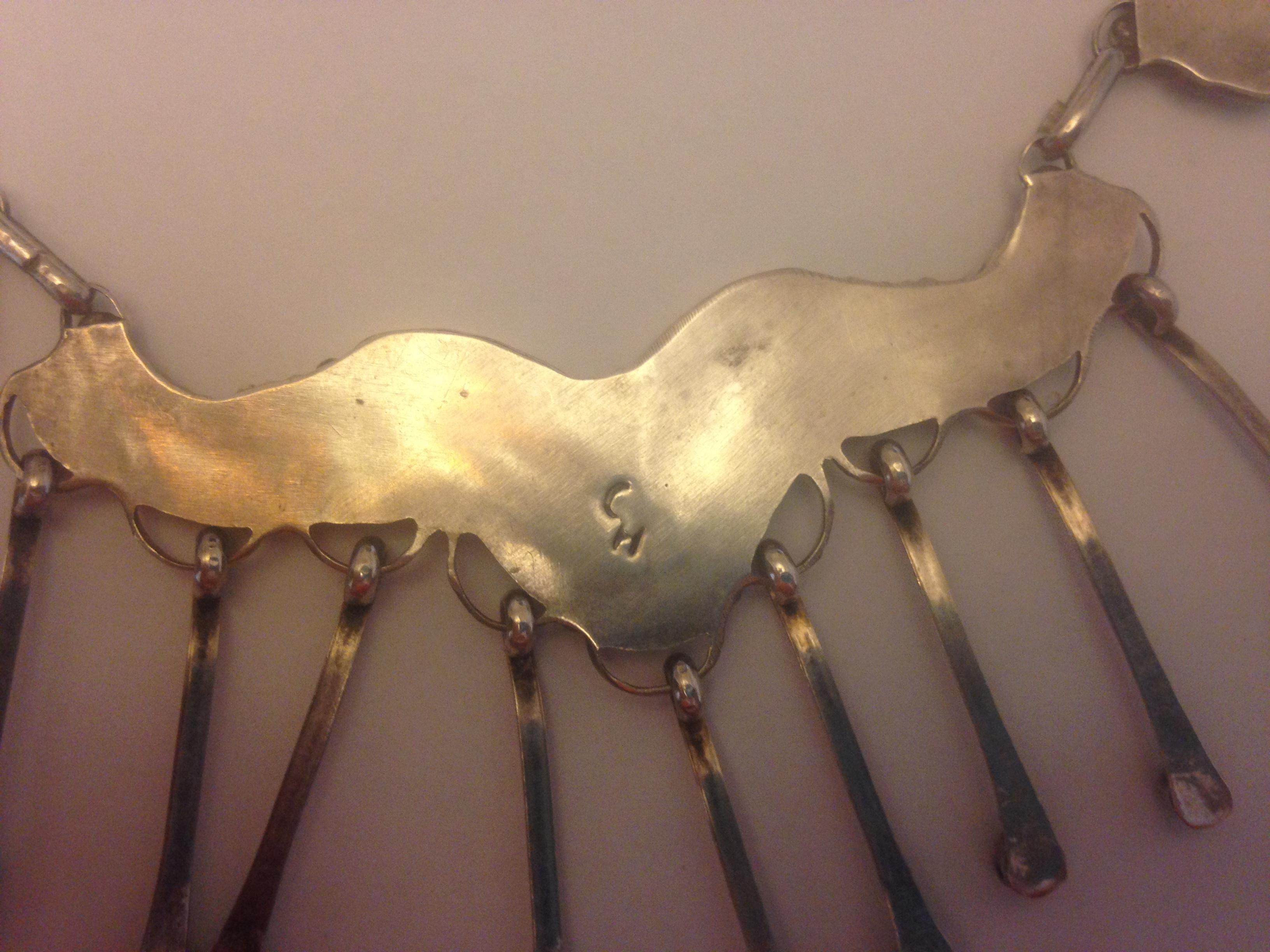 Is this necklace by a Navajo or Zuni artisan?
Is it by Chad Hoskie, or did a different artist make this?
I'm always curious about value, but when I just like something, it's less important to me.