Merry Christmas Every One!
I don't know how this guy does this hoop dance with a Santa suit on but it's great.
I think he threw in a little Hop Hop in the middle.

My Christmas day is being spent with horses, cat and dog.
Working this afternoon/night.
Already had family Christmas.
May all here a most wonderful Holiday Season and 2020.
Merry Christmas to all people, horses, dogs and cats🎄
That is a great looking watchband, markyboy, but what is the story with the Navajo Nation seal watch? That is too cool!

No idea, it came with it. Now I have to change the battery and it looks like it will not be easy
I did an internet search and didn't find another watch like it. It would be interesting to know more about it.
I just changed the battery and there are no markings on the back. The reason I took a pic of it originally was to be able to read the writing on the face. I never saw a seal of the Navajo nation before
It's a unique watch for sure. Here's more on the seal…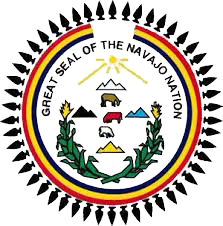 GREAT SEAL OF THE NAVAJO NATION
The Great Seal of the Navajo Nation was designed by Mr. John C. Claw Jr. of Many Farms, AZ. This was officially adopted by the Navajo Tribal Council on January 18, 1952.
The Great Seal has fifty projectile points or arrowheads symbolizing the Navajo Nation's protection within the fifty states. The opening at the top of the three concentric lines is considered the East. The lines represent the rainbow and sovereignty of the Navajo Nation. The rainbow never closes on the Nation's sovereignty. The outside line is red, the middle line is yellow and the inside line is blue. The yellow sun shines from the east on the four sacred mountains; Mount Blanca (Sis Naajiní' - Dawn or White Shell Mountain), Mount Taylor (Tsoodził - Blue Bead or Turquoise Mountain), San Francisco Peak (Dook'o'oosłííd - Abalone Shell Mountain), and Mount Hesperus (Dibé​ Nitsaa - Big Mountain Sheep or Obsidian Mountain).
​Two cornstalk with pollen symbolizes the sustainer of Navajo life. A horse, cow and sheep, located in the center, symbolizes the Navajo livestock.
I found a watch for sale, but no picture of it.