Whatever it is, it's very pretty!
Thank you very much, it is indeed.
I never considered Stormy Mountain but that is what a someone suggested when I showed them a picture. Went on a google search to see if I could find something close.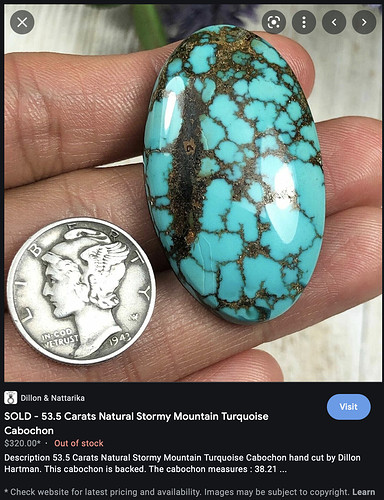 I looked trough google pictures, and find it similar to pilot mountain turquoise too, the necklace is marked ster , i also tested it to make sure it is silver.
Thank you for your help.