Are you able to post a photo of the back?
that helps many of the members identify pieces.
It's lovely!
Hi Mgoske, I know everyone will want to see the back. Do you have a shot you can post?
Tara, you read my mind! Lol
There is no hallmark on the back. I have attached a photo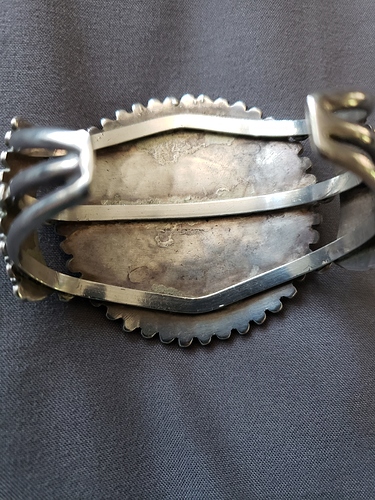 A really good looking Zuni bracelet. Looks like it has some age, did you just purchase it?
My aunt passed, so my cousin gave it to me. I think it's absolutely beautiful. I was wondering what tribe and possibly an age on it. My aunt was 88 and had it for at least 25 plus years.