Her stuff is great, the bigger the better is her philosophy.
That is beautiful!

You are very lucky to have it!
Wowza! Need a finger modeling shot.

Here's one I took, and posted on pinterest.
The beaded bracelet is done by Osage Native American Ora Lee Hanzinger. Ora Lee is a friend of my mom's. She originally does the beaded nose pieces for rodeo horses.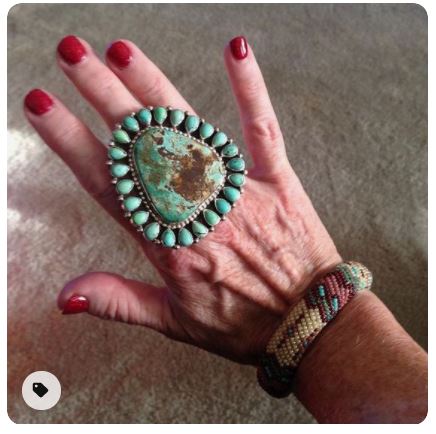 I am drooling. Great piece!