So since I am stuck home due to the snowstorm (seems a bit ironic that an ice skating coach can't get on the ice DUE to ice and snow lol), I decided to post these. Somebody (Tarafawn?) posted a topic awhile ago about finding a ring to match their cuff (or other way around). That has happened to me twice, although not with as spectacular pieces. Here's the first combo…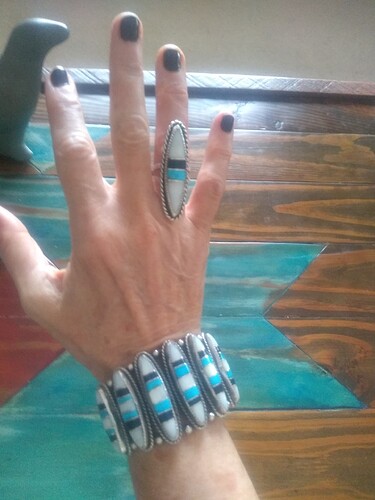 I bought the cuff in '94 or so in a small shop in Kanab UT that had a little bit of pawn. Then like 2 years later, my hubby noticed the ring in a case at a store in Springdale. Score!
Then years later bought this pair.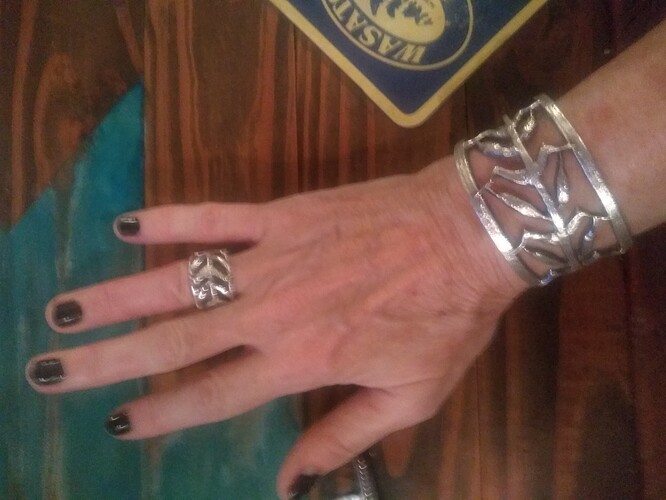 Had bought the cuff in Prescott, and found the ring couple years later at the Eiteljorg museum gift shop. These are marked so know it's the same artist. No idea on the other 2, but they sure look the same!