I still need help identifying the maker but the first pic may show you how substantially awesome this necklace is!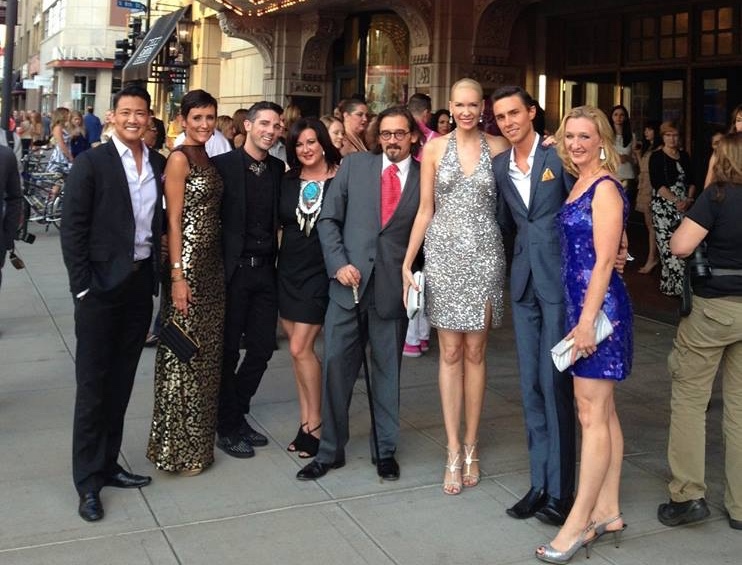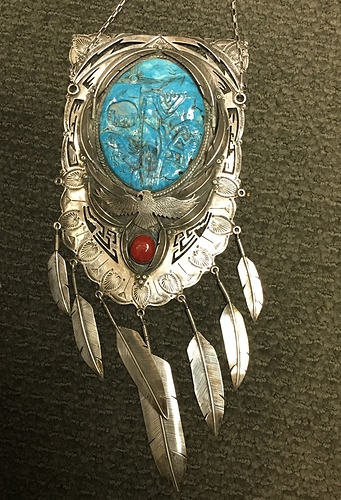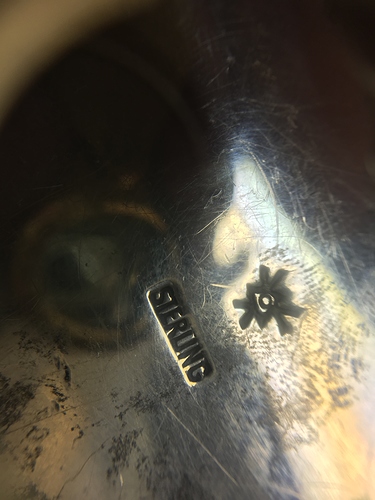 beautiful necklace and picture. Can you tell me anything, where it was purchased, what did the seller say, when was it purchased, etc?
Hi Jason.
I have no history on it sadly, it came into my shop a few years ago and it's been eating away at me that I can't find the artist.
Interesting work. Lovely!
Totally awesome! I hope you eventually find out some history on the piece.