Anyone have an opinion if this is turquoise and if so what kind? do the "beads" appear to be handmade?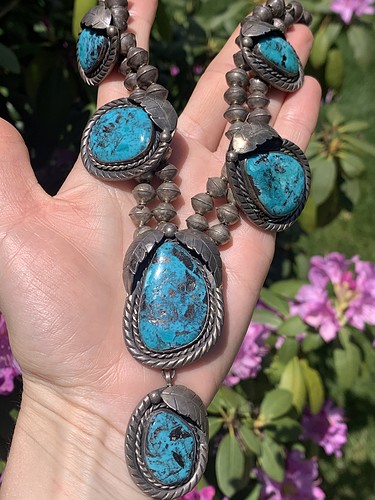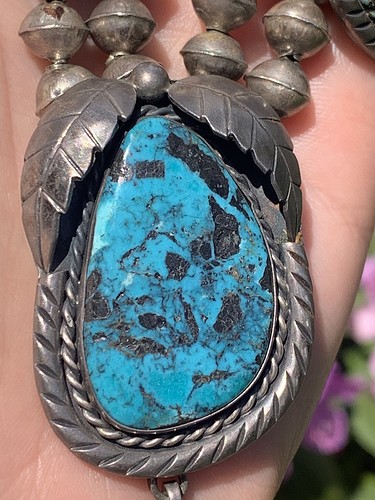 Beautiful necklace.
The Turquoise reminds me of Morenci.
The silver beads have a seam. Some call them bench beads. What do the holes look like?
Are there any hallmarks on the piece?
That could help a lot with ID.
Replying to my own post to bump the thread
You get this look with the splotches in Stormy Mountain and Carlin. However, I would agree with @fernwood that it does have a Morenci look. Beads look handmade.