Any thoughts on the type of turquoise in this old sandcast buckle? I believe the buckle was made in the 40s-50s.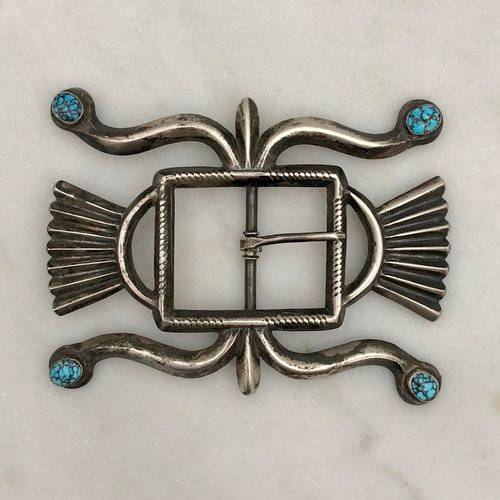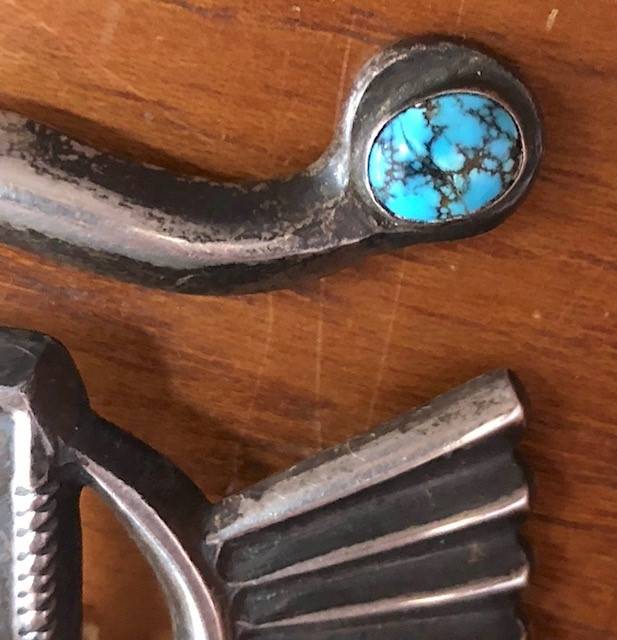 For comparison, here is a ring with a documented Bisbee stone…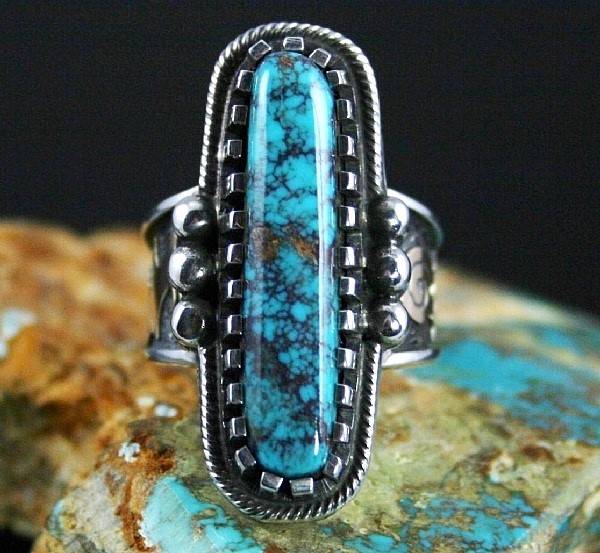 And these earrings were described as Kingman, but when I clicked on the photo properties, they were labeled as Bisbee.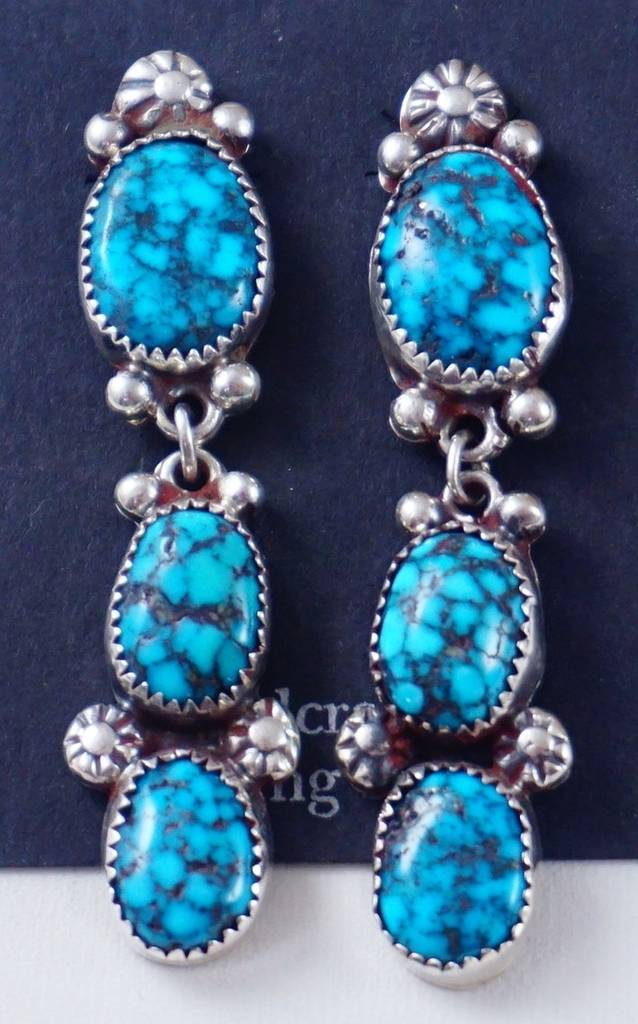 They all look the same to me.

Thanks!