I have a ring of my grandmothers, purchased I assume sometime in the '70's, that has a unique Hallmark on it (I apologize for the photo, I can't find my little magnifier lense for my phone camera).

Looking up the image in one of these books -
I see it attributed to Mabel Kee:
As does the Tskies site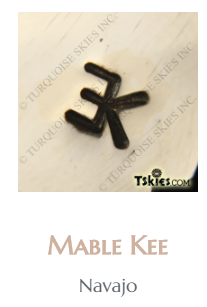 But, eBay shows an item with the hallmark attributed to Emerson Kinzel based on what's listed on the art-armerindien site: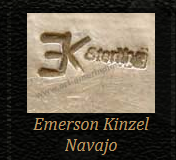 How do I tell who really made it? I'm leaning towards Mabel Kee. Opinions?