Thinking these look Navajo but who is the artist? MT hallmark and it looks like the letters are conjoined.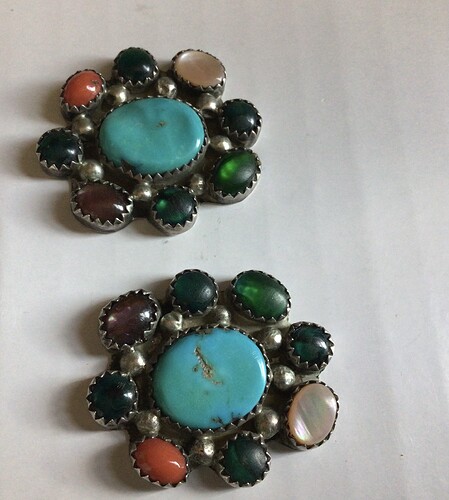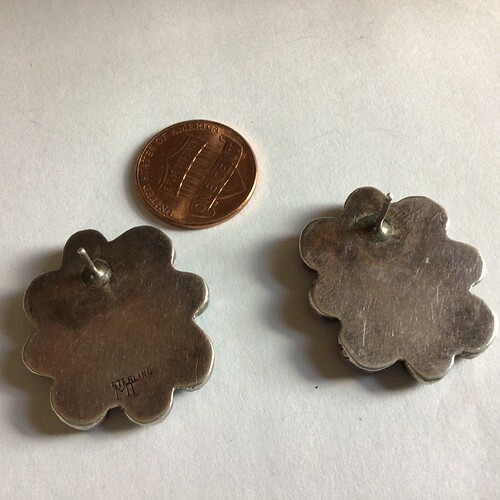 I cropped and enhanced the Hallmark. They are very pretty.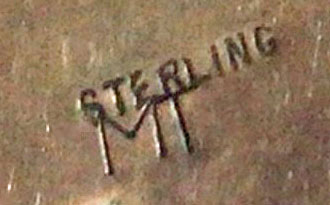 Thank you my dear! I miss my old computer with photoshop.
Check out the free program irfanview. I've been using it for years and easily does things like this.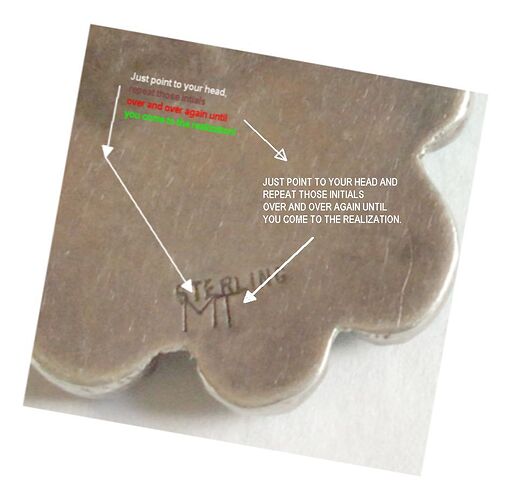 Thanks. On an iPad so no go.
I found several MT marks…none were conjoined. If the letters were hand stamped separately, it might be one of them as that wouldn't necessarily be the same every time. Melvin or Michael Thompson were the closest, and all of the similar ones were Navajo. Hope that helps…
Becky
Oh…and I'm curious what the teal and green stones are.
Very pretty earrings.
Becky
Me too. The solid ones look to be turquoise and the purple may or may not be amethyst. But the clear ones? Perhaps a synthetic something?
I stole this image to post on an identification group. Letting you know cuz I got manners and stuff.
Looks like Michael Thompson. We use to get work from him and this looks to be his work.
Thanks Jason. I will revise my listing.