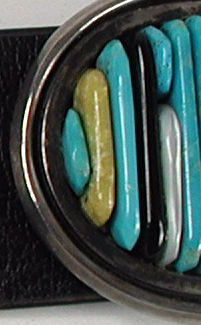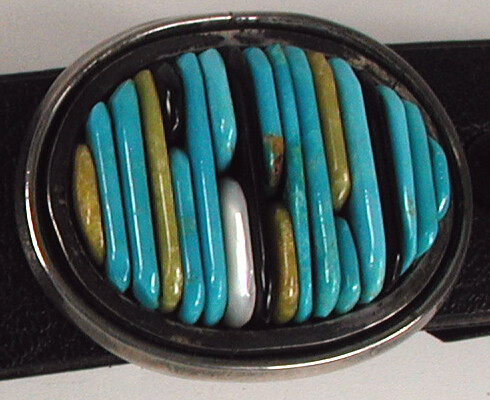 Trying to identify the yellow/green stone in this cornrow concho belt. Any ideas?
Serpentine maybe? Love it. Must be quite the belt.
Looks like serpentine to me also. Like the cornrow inlay.
Could you show the whole belt, just for fun?!

Really like this much of it.
Yes, I think serpentine as well. The belt is new old stock by Zuni artisans Bernice and Roosevelt Tekala. There is a ring that matches.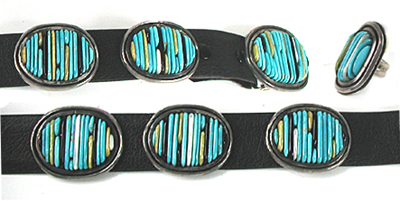 Oh. My. That's awesome! I would be happy with just the ring. Thanks for sharing!! I looked at a similar ring once but didn't buy. Oh well.
I really like it on the black leather.
I kind of forget about serpentine, but one of the artists I have bought from backs some of her pieces with it, and it looks like your stone.
It is very cool. I might actually wear one like that.