That reference to Helen of Troy (as I recall) reminds me of what started my Turquoise fascination. This photo, posted by a member at the Purse Forum, took my breath away…and I was entranced.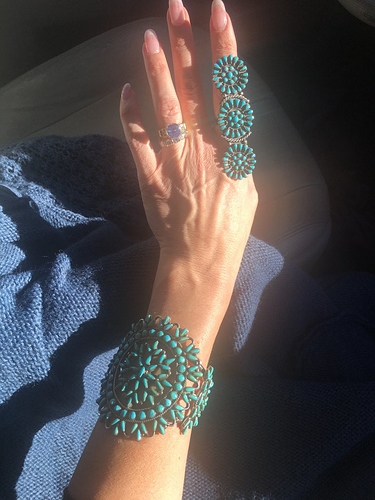 I was and still am on a mission to find a bracelet just like this…so far, no luck. However the journey (only since February) has been a revelation. My love of jewelry has always been the traditional faceted gems…color, clarity, quality…hence much of the creativity was in the settings. Turquoise, though, not overly manipulated with its variations, celebrated opens an entirely new dimension for me. I am enchanted!
This forum has been eye opening and educational. Thrilled to join!