Cortez…all capitals…on a 26g bracelet,inlaid w/turq,coral & onyx. Who's got their book handy?
That might be a tough one, looked in a couple of the popular hallmark books and nothing. Do you mind providing a pic, work and hallmark?
shee-ooot,thought this'd be so easy…sigh
I can make my device take a pic but not force it to post here. Apparently,it needs to enable java script & I don't have the correct magic wand. Bet some kid would snort in derision.
magic wand assist. the CORTEZ mark below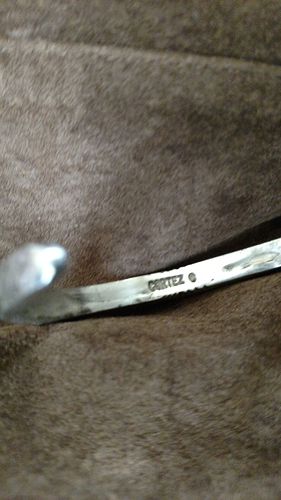 the mark following behind the Z may or may not be a copyright stamp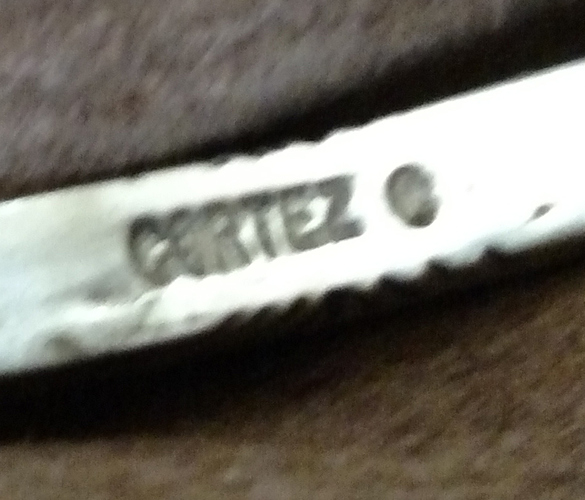 cortez colorado 81321 has 2 interesting trading post type stores
https://www.yelp.com/search?cflt=jewelry&find_loc=Cortez%2C+CO+81321
and i found a few more cortez stamps to further the mystery.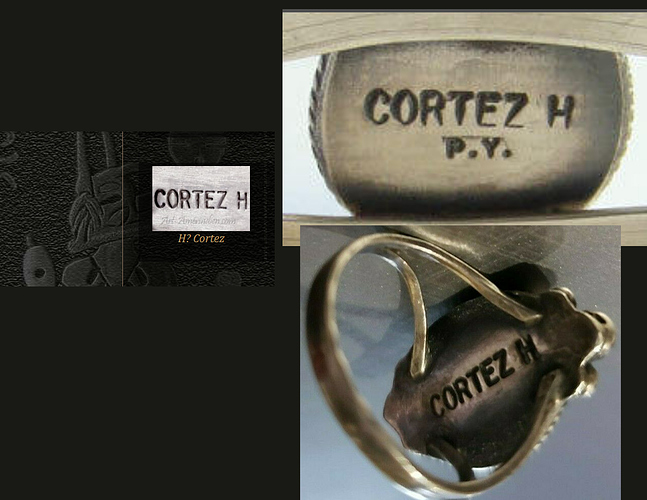 nothing seems to be marked sterling?
almost forgot the 14K ring stamped I.W. CORTEZ LoL