A quick reminder to all of our friends here to ask for additional photos of items you you're considering to buy online. Ask for photos in natural, outdoor light and from different angles. I bought this ring online, and I was disappointed about how the matrix turned from a nice, bisbee- like, chocolate color to a dry brown. The seller's photo is on the left, mine is on the right: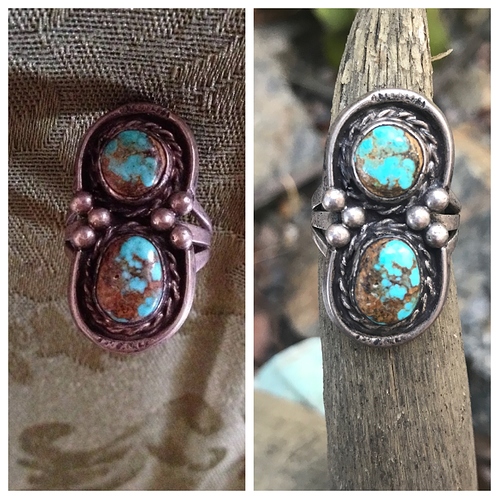 The fault is on me though, because I should have asked for more photos. But this next instance happened to my friend when purchasing a cabochon online. Although, this photo appears to have been intentionally edited to enhance the color. On the left is what was being sold, on the right is when he got the product: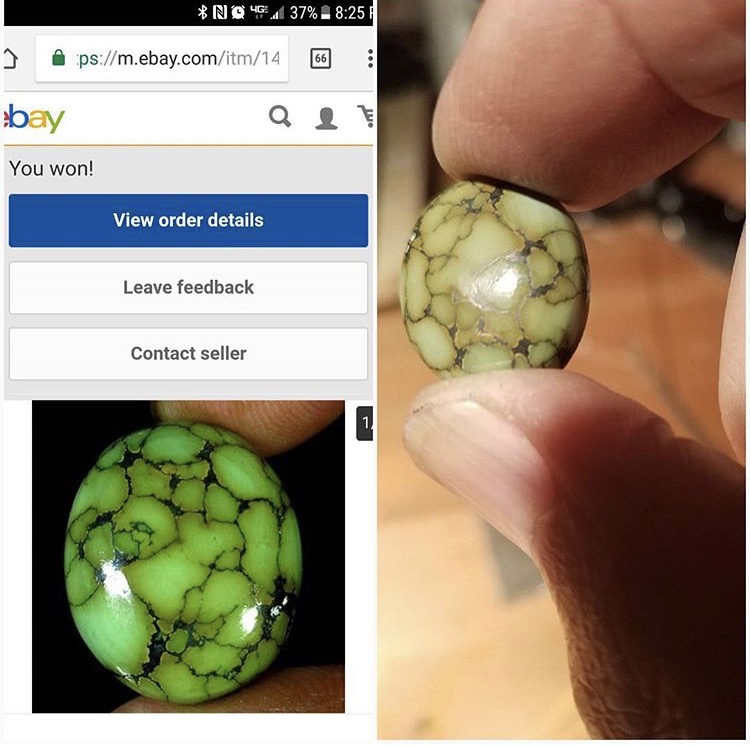 Just a PSA for you all, Always ask for more photos!