For several decades, I've been going to this week-long antique show in Upstate NY. Some years, when it's rainy, scorching or humid, it's a test of my physical endurance. I endure because it's often worth it. Here's what I ended up with at the end of three days.
Three Zuni bracelets.
The bracelet in the center with the waterbirds attracted me because I loved a necklace that someone else posted here earlier. It's signed "LB." This one also incorporates some tortoise in the lower fan. Based on all the research we did on the other poster's necklace, I think "LB" is Lula Bowannie.
On the right, the flush inlay bracelet is signed "Matthew, Zuni." I think that's Matthew Lidase.
In the left-hand bracelet,the dark discs are tortoise, as they have some translucent patches. The five-petaled flowers make me think of jewelry I've seen signed "Paywa." But I'm sure other artists worked in that motif.

Here's another view of the unsigned bracelet.
I used to collect Victorian jewelry. This reminds me of 19th century pique work, with tiny pieces of gold and silver inlaid into tortoise.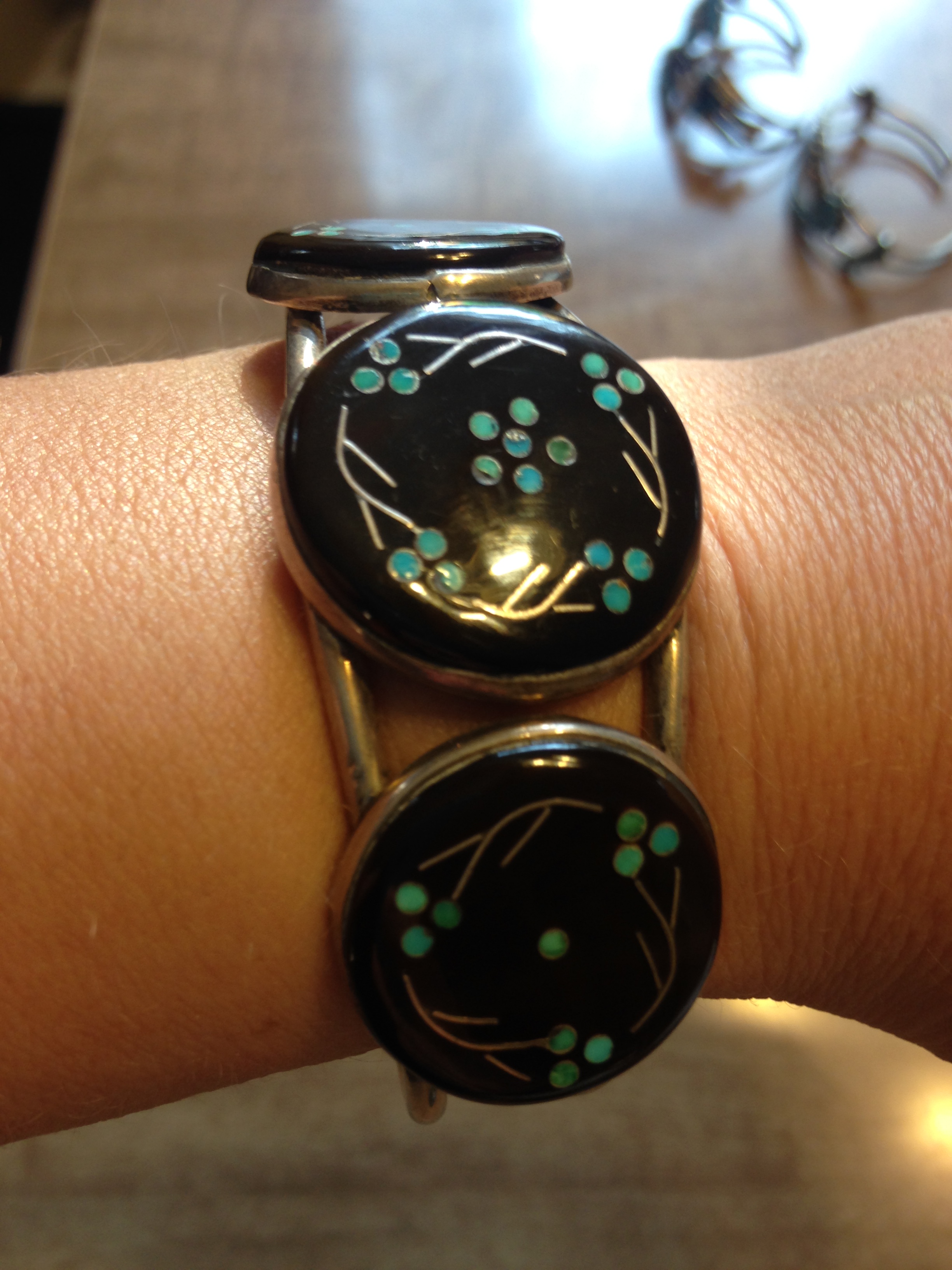 I also bought a bracelet that I don't think is Zuni. The silver work is very fine and detailed, but what attracted me was the fire agates. This bracelet makes me think of a clock. By this clock, though, there are 15 hours in a day. It's signed with a pictograph.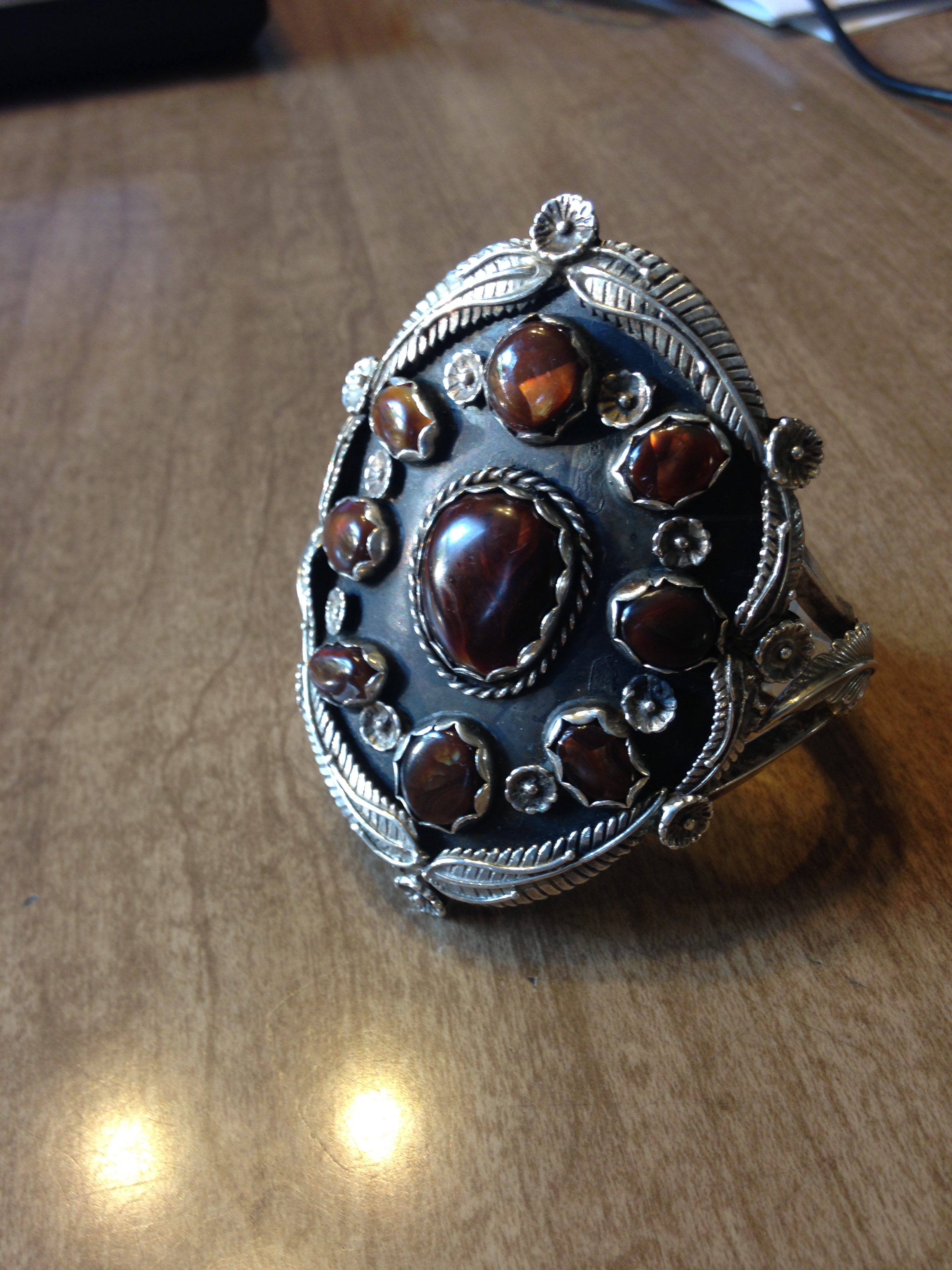 Any help identifying the artist would be appreciated. This is beautiful work.
(That's not what I paid, BTW ;-). I talked the dealer down.)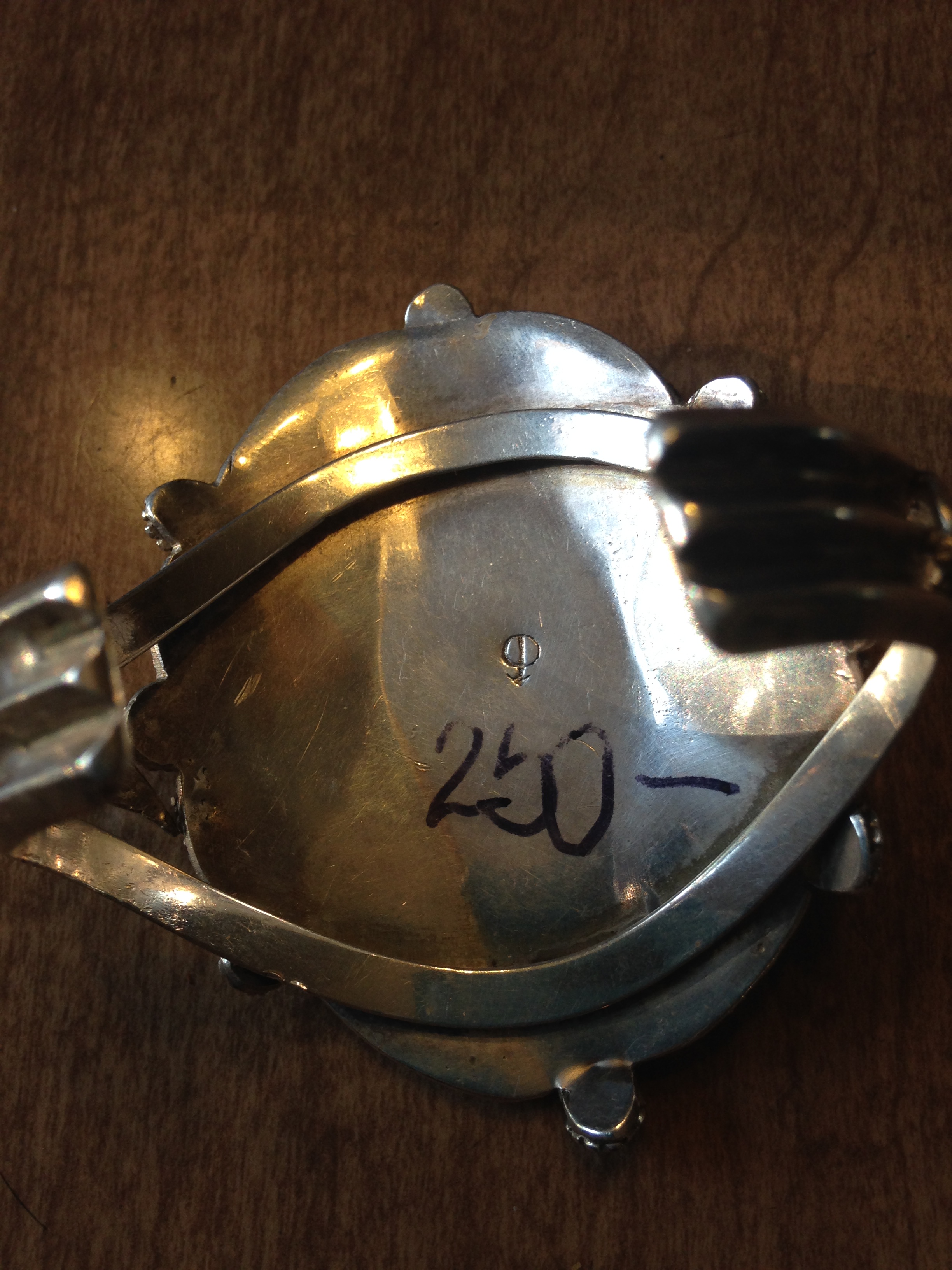 I also bought two rings.
This coral ring isn't signed, but the shape reminds me of an artist in my old "Zuni: The Art and the People" book, which I don't have near me to check.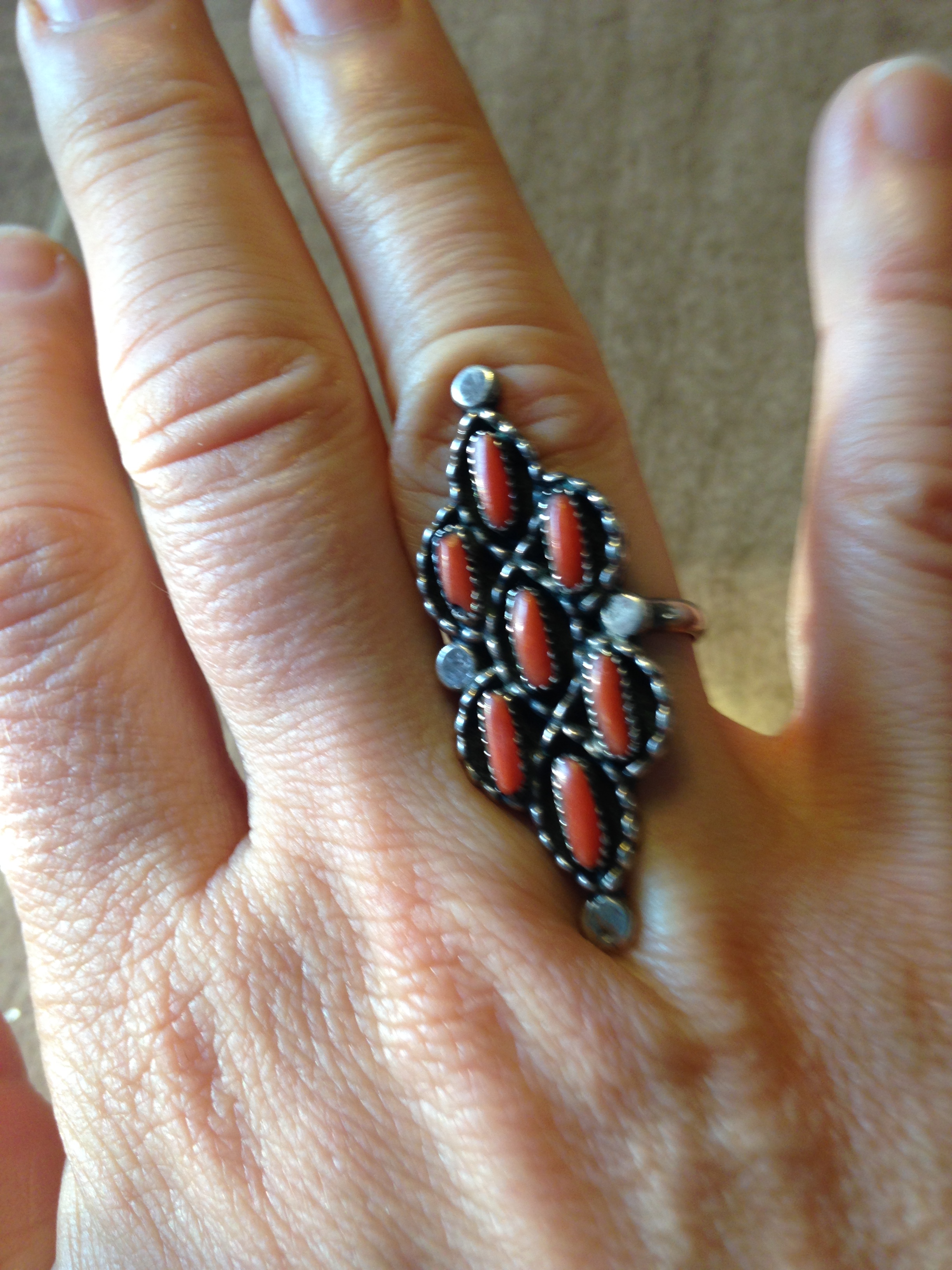 This turquoise ring is one of my favorite finds from the show. The dealer handed it to me and said, 'I think it's turquoise, not enamel." But there was doubt in her voice.
This isn't signed but to me, it looks like a spiderweb ring by Annie Quam Gasper.
There is a hairline in one section. But I was happy to pay $40 for it.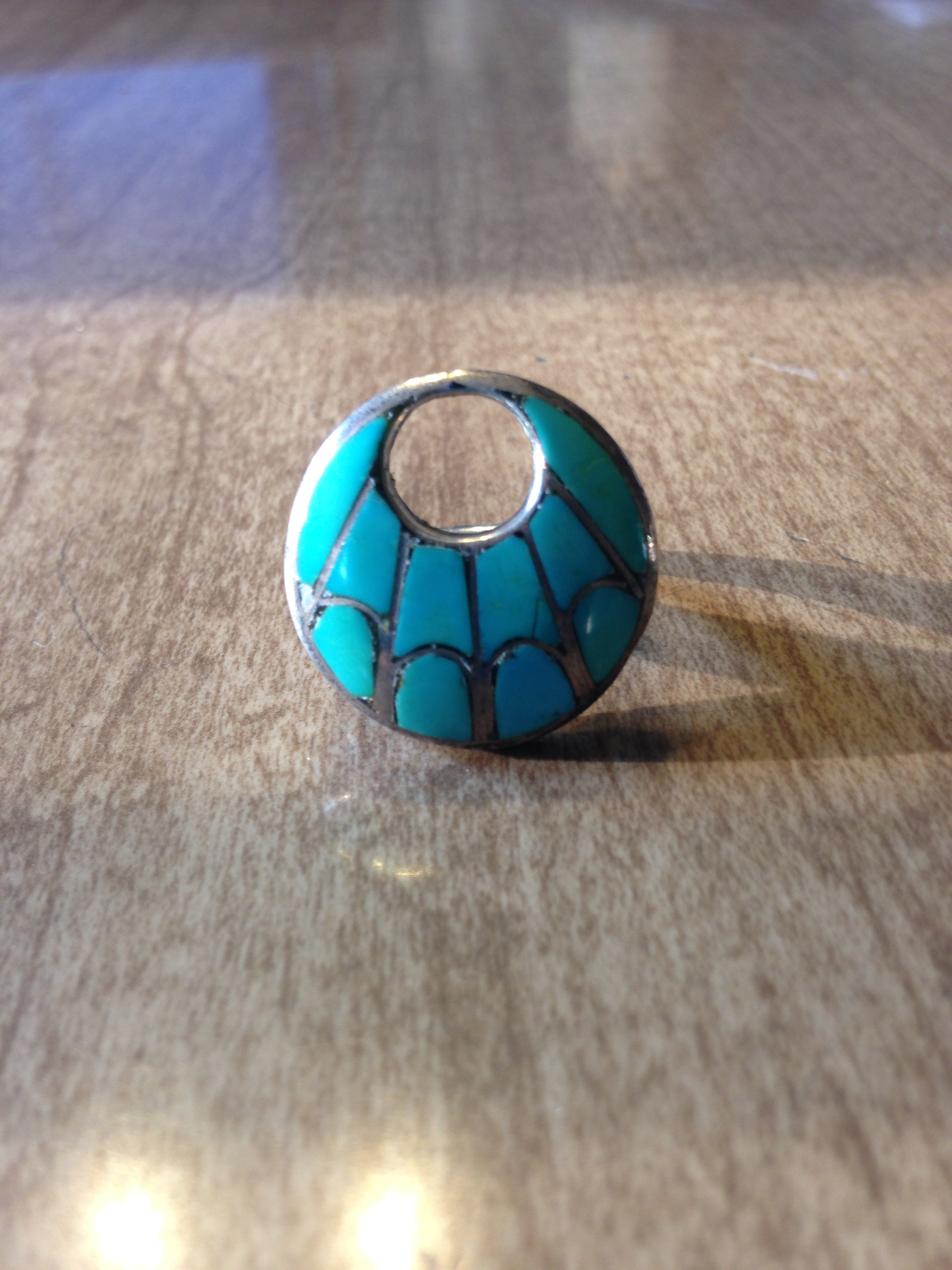 Here is my other favorite find from the show. Just a single strand on coral and string.
These birds are truly lovely. I am keeping it in a velvet pouch because some of the work is so fine, I'm afraid of snags or cracks. Each differs from the other. The artist used textures and colors in shell in some of the birds as part of the bird.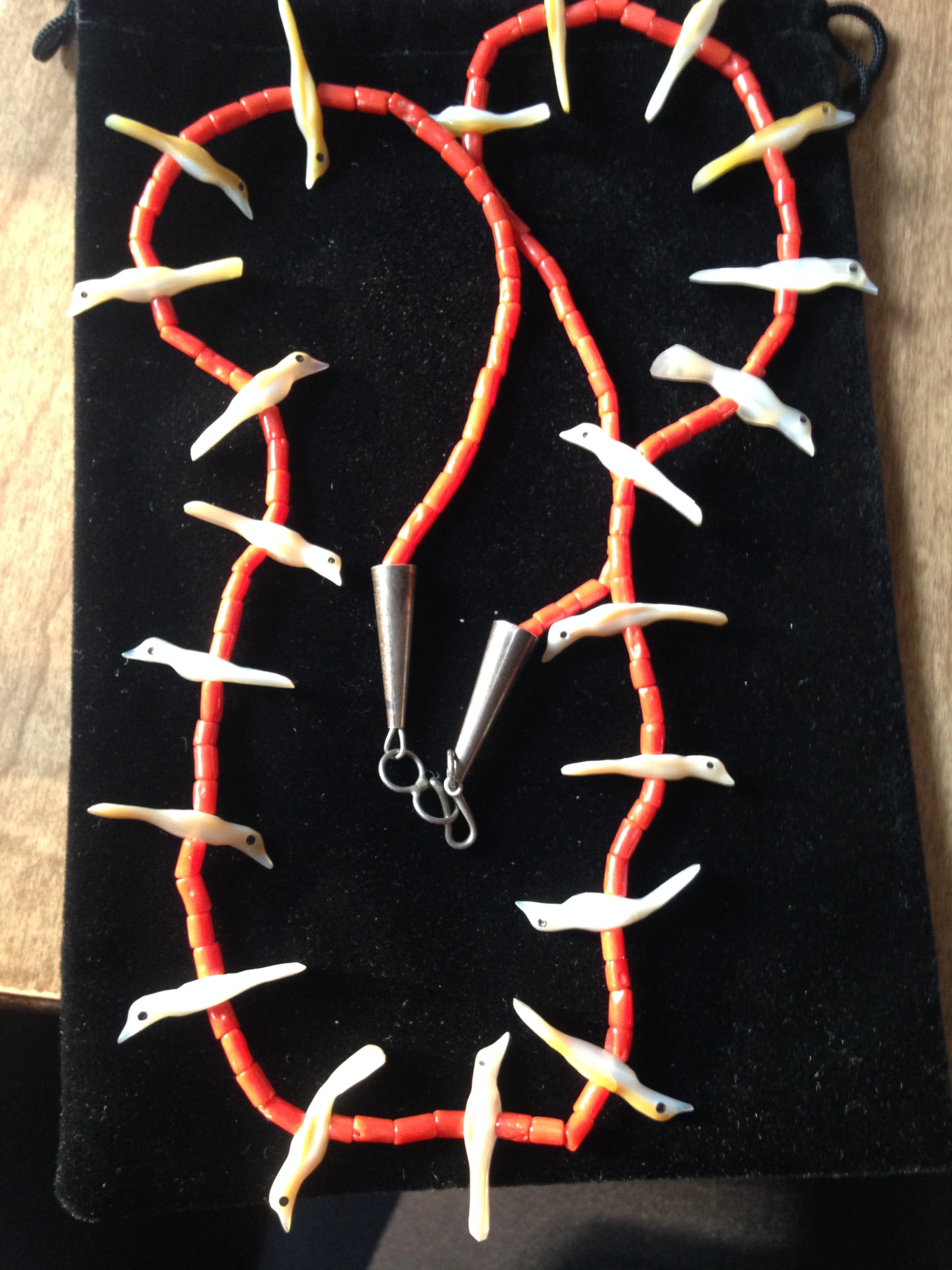 The eyes are inlaid. The beaks are tiny.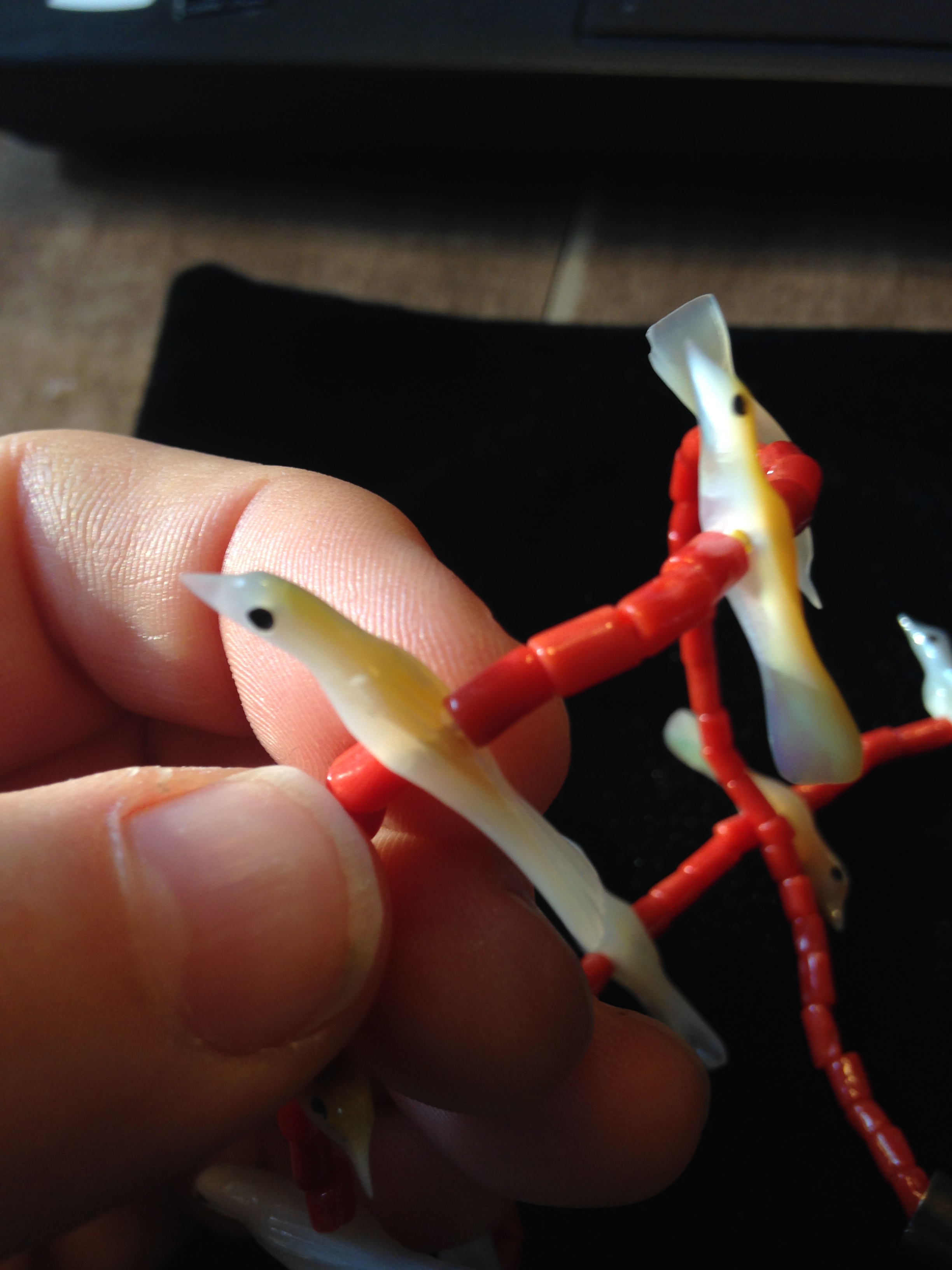 The tails are broad and flat. You can see how each one differs slightly.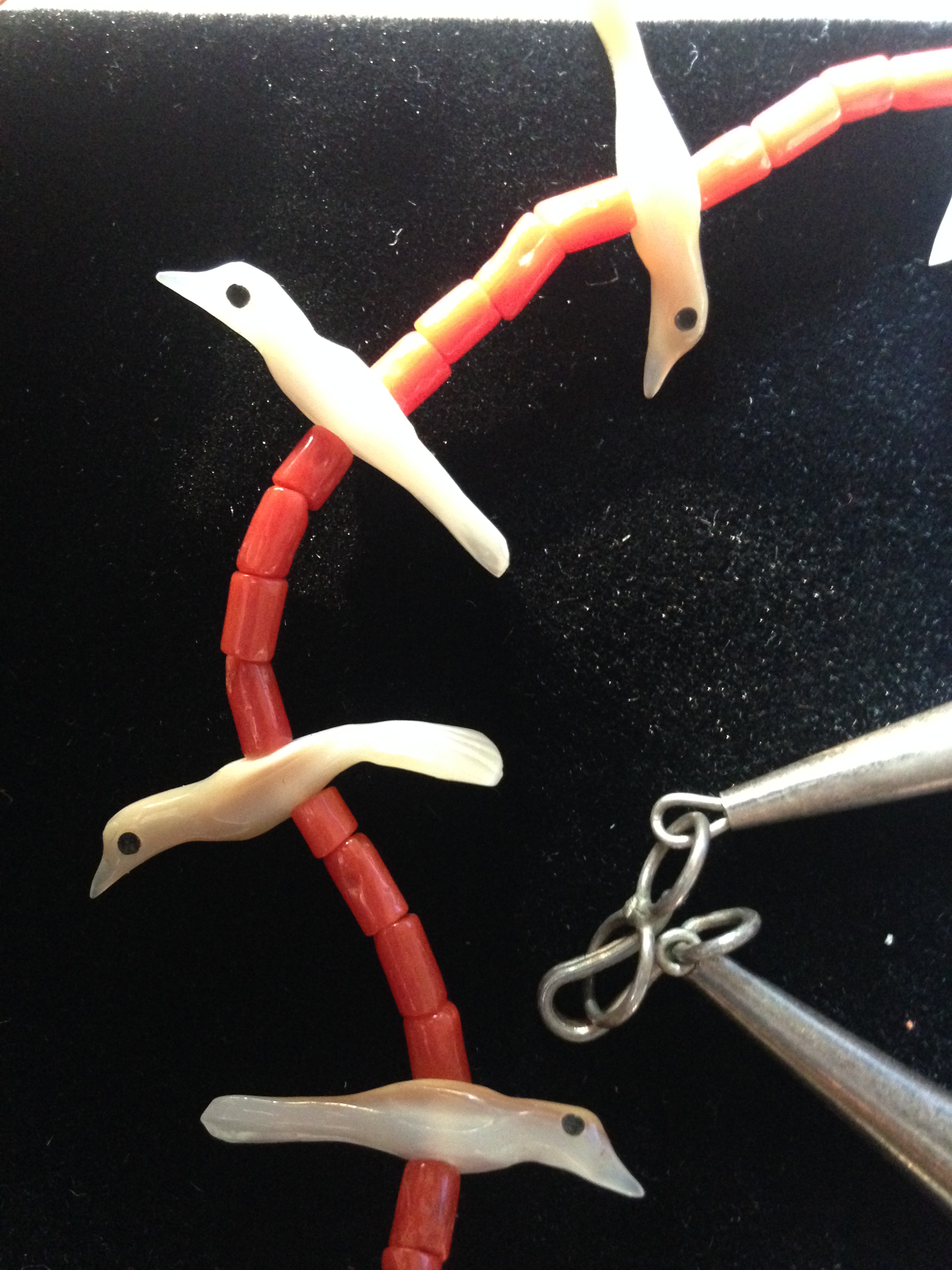 I paid $150 for the strand and I'm in love with every single bird on it.
And now I need to recuperate. This was one of those shows where I wish I wore a FitBit to count my steps over three days.