I recently purchased this wonderful bracelet from a member here. It will be my go to bracelet for special events.
Would like to find out everything I can about the artist and bracelet.
It is marked Ahasteen, attributed to Tom. I did some research and discovered that Brothers, Julies and Tom share this Hallmark. Do not know for sure, but several sellers of their items indicated this.
The earliest item I found marked Ahasteen, was attributed to the 1950's.
I was able to find a 2019 video of Tom making a bracelet. Nothing else about Tom or Julies, other than more recent items of theirs for sale.
They both have a unique style. Some stones, especially Turquoise are set very high.
Here is the bracelet I purchased. It weighs 3.4 oz.

Several other pieces I saw have what appears to be the same stylized Eagle on them. Is this an Eagle for sure? If not, what is it?

Here is a similar bracelet on Ebay, attributed to Julies, of a very similar style.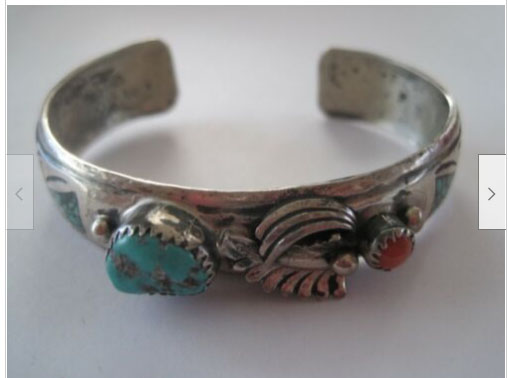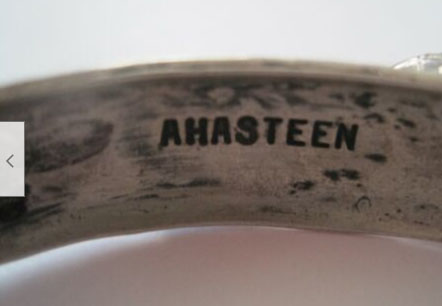 Thank you for any information.