Can anyone shed any light on this Squash Blossom Necklace, It is an estate find so no providence.
Here is what I can say on this end … it weights 53 grams
on the back it is stamped CBR on one side of the Naja and Navajo on the other side. The letter stamps were a little larger than the width of the naja so the letters run off the side. It is not marked as sterling but it is silver, just not sure of the percentage. The fish tail shaped pieces are all hand cut because no two are exactly alike… this may have been someone just beginning because it seems to lack the quality. It's also smaller, but then again it maybe a child's or small woman's.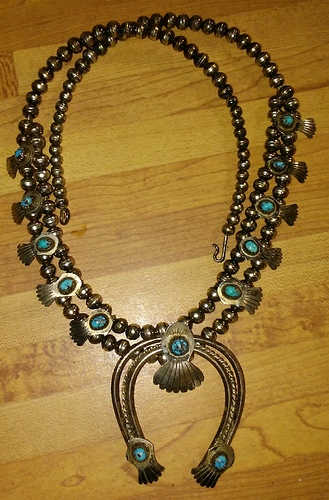 Before cleaning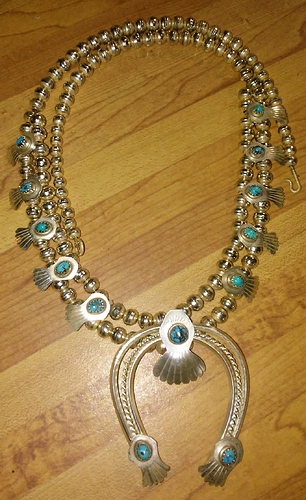 after cleaning (baking soda, water and soft toothbrush)
any help is appreciated