Hello,
I purchased these with many other items from and estate sale. I would like your opinion on whether these are or are not Native American made. I don't think that it is very old, but well done.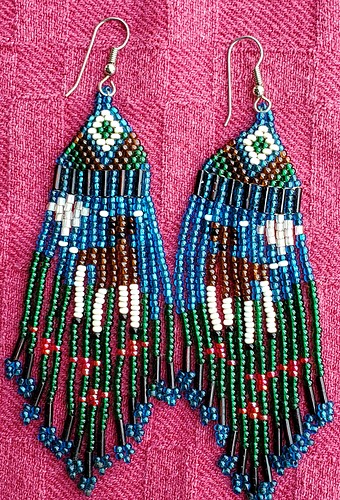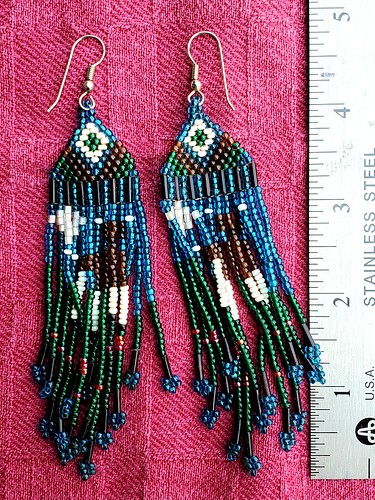 Thank you for any help that you can give me.
 Please note the small horse or possibly

deer pattern that the beads create.