My Question is on the /closeness of my ring shank prong placement,… photos show shanks, bezel cups and stones
( for perspective's sake). I can't seem to find another trading post ring with a split shank like this one on the right, all smooshed together. *this makes a size 5 1/2 fit like a 6 for some reason.
Is this prong placement normal? or sign of a copycat? Happy weekend all.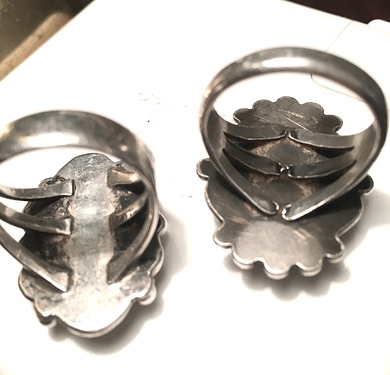 (upload://rajNRzG7EwFWzf4hQetvyP5cdVr.jpeg)