Coming selfishly back to get your thoughts on the stones in this cuff bracelet that is selling on-line. Reseller doesn't know but mentions Bisbee/Lander blue if I recall.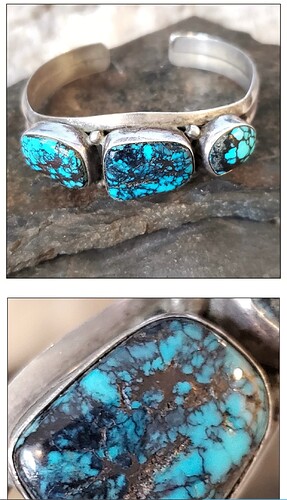 Any input is appreciated. The cuff has a hallmark by Roie Jaque.
I found similar stones but not exact, in a cuff on eBay by this artisan and they listed it as red webbed bisbee spiderweb.
I googled those bunch of "key words" and found another "rare" bracelet on ebay but those look a bit different. I hate the use of word rare.
Having trouble opening ebay on phone at the moment otherwise I'd link those I mentioned. I like seeing side by side comparisons.