Hi, hoping someone can help identify the marking on this massive turquoise cuff bracelet.
Thanks, Brian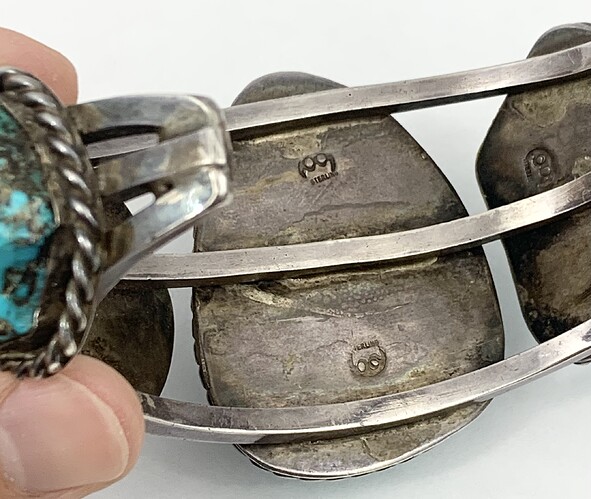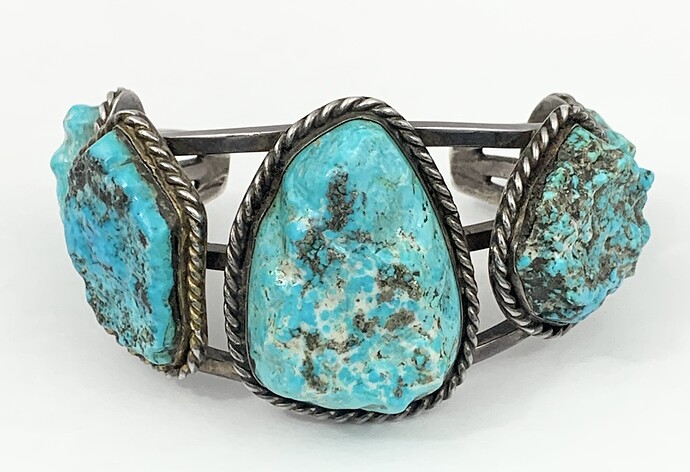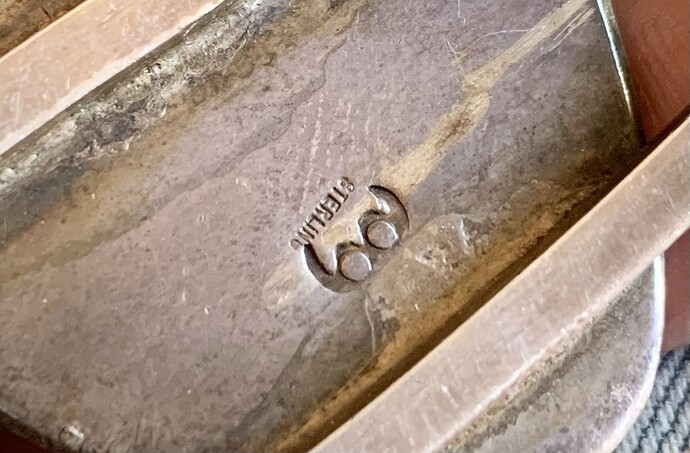 Hey Steve thanks for the reply. I saw that one just not 100% convinced but I see the slight similarities. I added a close up photo to see the mark better. Thanks again.
Nope. That's not the work nor the mark of Beauford Dawahoya, who created high-quality and characteristically Hopi overlay work. Which this isn't.
And now my stump speech: The look and manufacture of the work itself always, always rules in or rules out any published hallmark identification. If a source shows a similar hallmark, it cannot be conclusive if the object doesn't fit with that known maker's production.
Sorry, no further intel on it.