Welcome. Sorry I couldn't read the signature but you have a great necklace and pendant!
Welcome to Turquoise People. I thought the last name looked like Nez and Sterling underneath, so I sent the photo Leonard Nez to see if he made it. It appears so.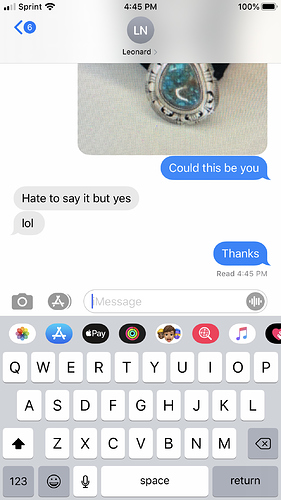 Wow! That is awesome! Thank you so much! I hate to ask, but do you have any idea of the value?