Can anyone identify the mark on these chip inlay watch tips?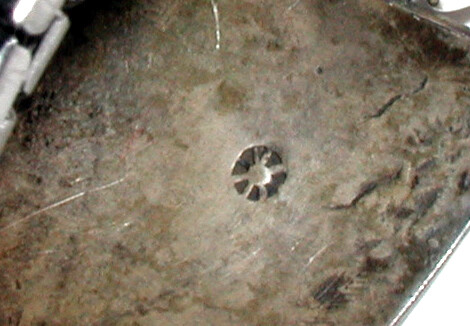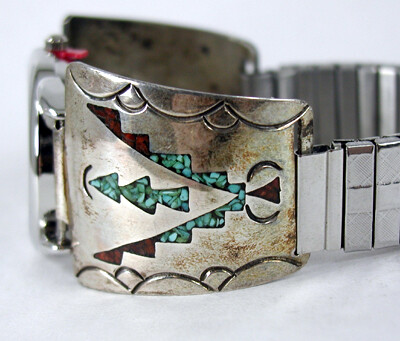 Thanks, but I don't think it's Danielle's mark. The item is chip inlay, which is Navajo work. The mark is eight-sided, not six.
I have that book and the mark I'm trying to identify is not in there. Just hoping someone might remember seeing it on a piece and know who the artist is.
Good one. I went right past that. Says "may be fake or not NA" but the watch tips sure look authentic Navajo to me. What do you think?
It looks Navajo to me also, but I'm no expert. Although I do have a nice chip inlay cuff, so I kinda know what to look for. It may just be that the artist will remain a mystery.
That was from the Amerindien website. I didn't do much of a deep dive and check any other websites. The only book I have with hallmarks is on Hopi silversmithing.