Good early morning to everyone

I am seeking help with a Cuff I have just inherited by a customer. It is a Sterling Silver Cuff Bracelet with Multi Stone Inlay (Raised) and is stamped as "RLB" with "ZUNI" just below the initials.
Now, to answer the most popular question right out of the gate, no, the L is not larger than the rest and no, it does not hang lower than the rest either. If it did, I would not be asking for help, as I know for certain what a Robert & Bernice Leekya Hallmark looks like. So, that being said, since I am fully aware of the famous larger and lower hanging L of the Leekya Hallmark, I am at a complete dead-end in identifying this beautiful Cuff. I haven't been able to turn up one single, solitary piece of information that leads me to anything BUT the Leekya's.
I have found ONE other Native American artist using the RLB hallmark, but is a Navajo artist, and obviously, since the Cuff is also signed ZUNI, that also doesn't work.
I am utterly confused. I have been able to locate 3 other random pieces of turquoise jewelry with the same RLB ZUNI hallmark as is on my Cuff, and all 3 were described as being authentic & RARE Leekya pieces. So, honestly, I haven't the slightest clue what to think or do.
I've uploaded a photo of the Hallmark & the Cuff for everyone to view. With any luck I'll get some great information!!
I am looking to resell the Cuff, but will not do so until I know for sure who exactly this RLB ZUNI hallmark belongs to.
Thank you in advance to any & all feedback, information or advice :)) I am greatly looking forward to learning something new!!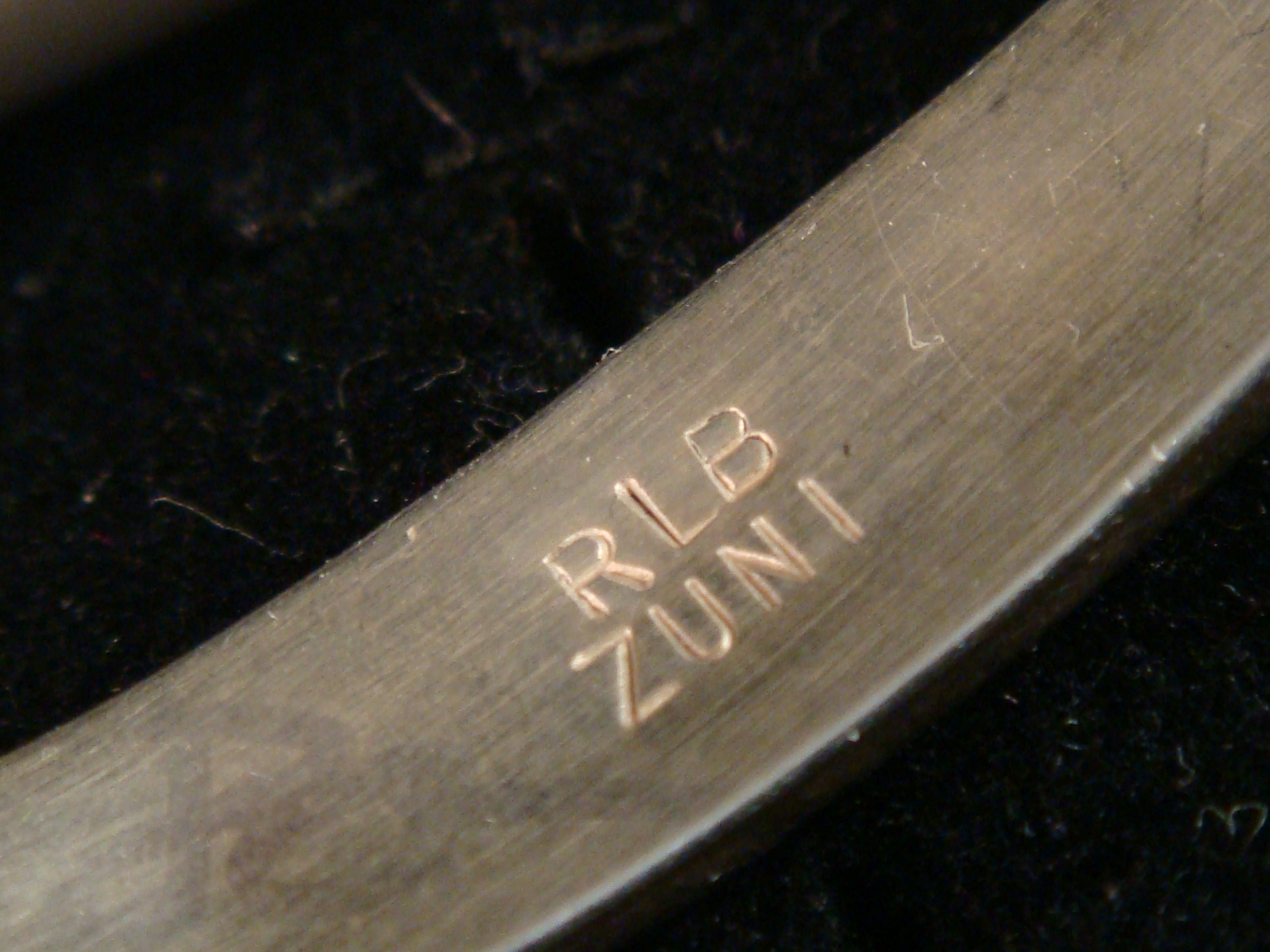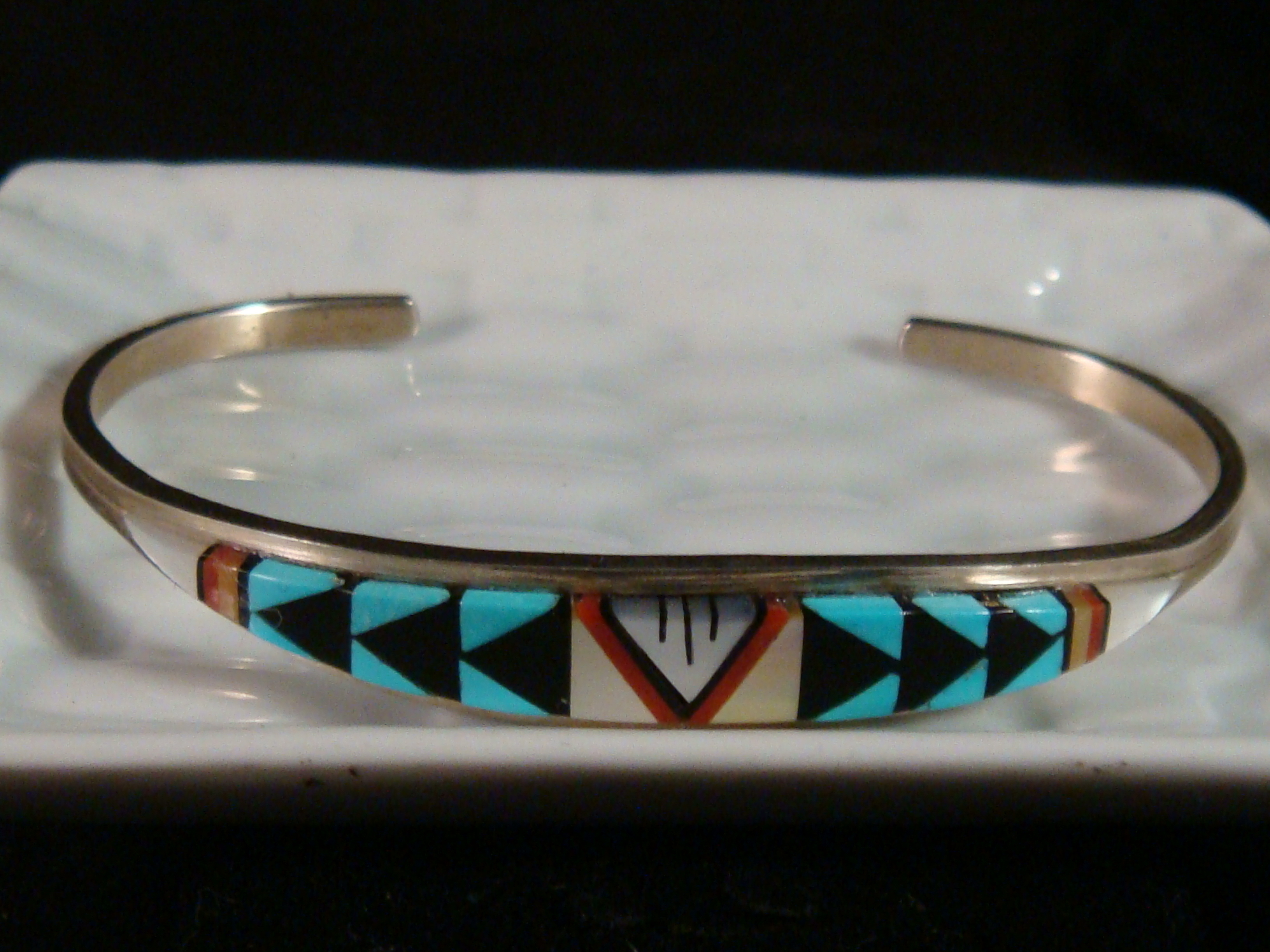 ---
<img src=/uploads/db1846/original/1X/2857ab3a70b76f3ac550d915f9a2b582e5bc01e4.jpg">
<img src=/uploads/db1846/original/1X/b2ad2627540e9a5da056a5a148498873fed7acb3.jpg">