Bought this ring 5-7 years ago at a neighnor hood yard sale. The seller, a teenager, knew nothing about it, had been her grandfather's. The setting is not what I am used to seeing, the stone, does not look like what I have seen. I think it 's glass.
Last night I was sorting thru some odds and ends when I noticed the V signature. And next to that a wall worn mark with the faint letters "STE" the rest too worn too make out.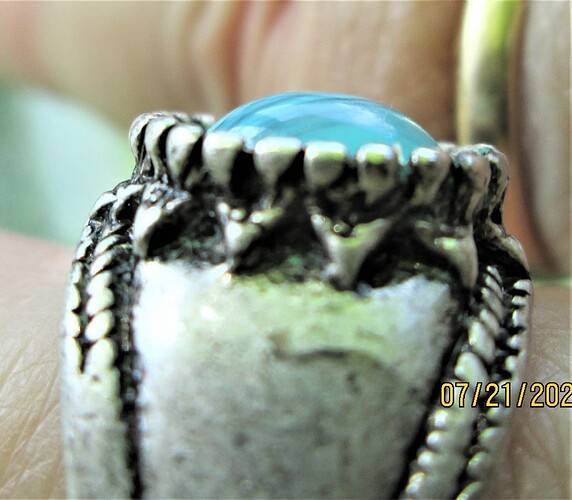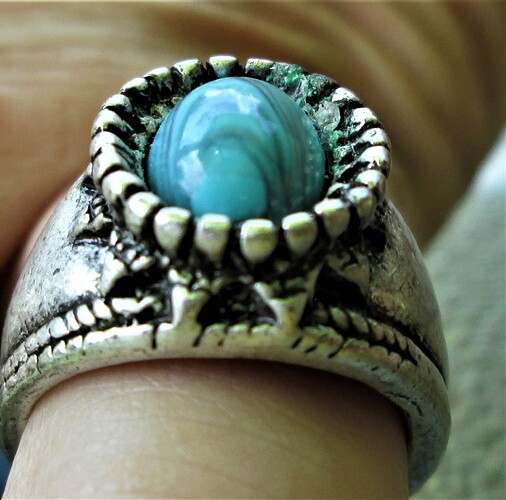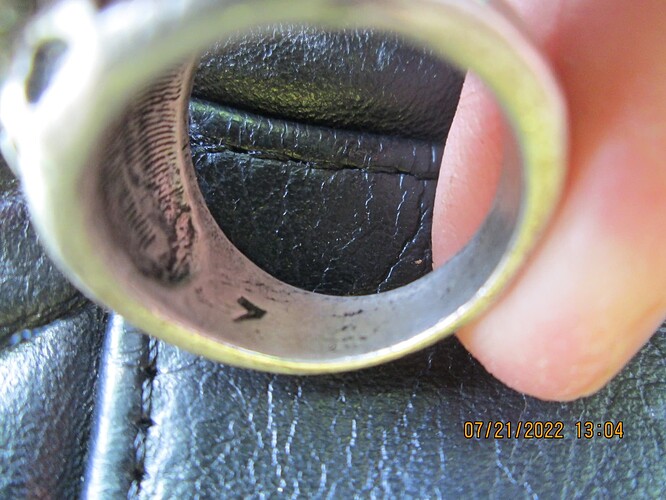 Any thoughts if this could be NA. or a fake?
It is not green, that is a reflection from umbrella.
.