Welcome to Turquoise People! Could you give us an image of the front?
Thank you for the reply! Here is a photo of the front of the pendant. I am assuming it is hubei turquoise. I am not sure of the origin.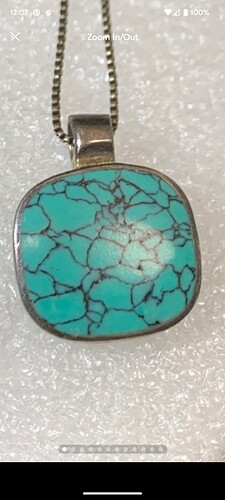 I'm afraid that is something very similar to my ring I was so proud of. I found out it was shredded block (plastic) turquoise with chunks of pyrite added in even. They mix all the pieces up with tinted black resin and compress the whole thing. When it dries good and they slice it up that's what it looks like. You can see where I melted a whole right in the middle of the largest blue spot just right of 12 o'clock with a red hot needle!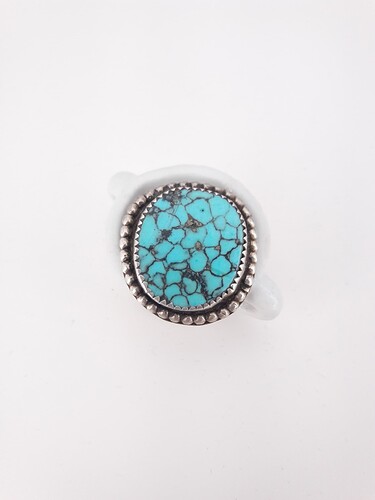 There is a thread here on it somewhere, let me look…
source of the suspect material