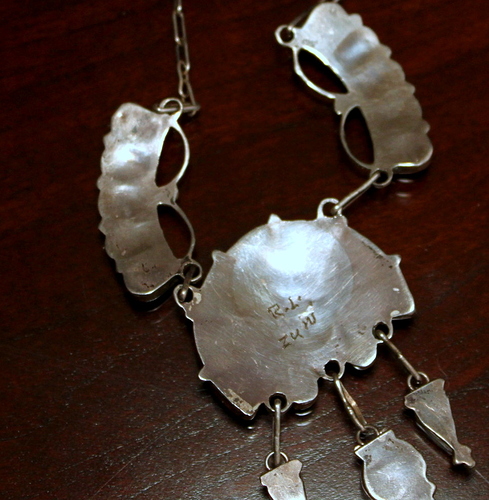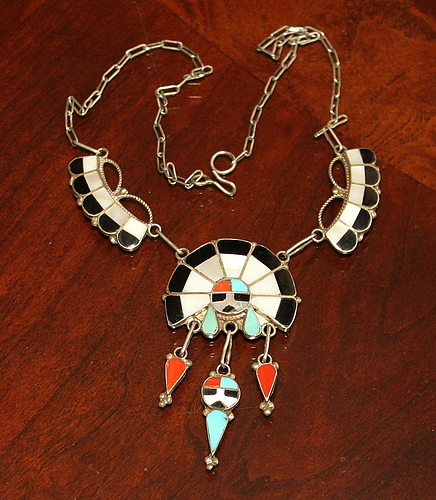 Greetings turquoise people! A quick bit about me…I've been collecting, trading, buying & selling for many years now, about 40 years. I love what I do and whenever I do sell, I prefer to be as thorough as possible. I think this is most likely a piece I will keep…you just don't find them like this very often.
Looks like I've got the back as the first pic…apologies for that. Zuni Sunface, initials R.L. I have a pretty good gut feeling about this piece but would like to see what the community here thinks.
Many thanks in advance for your help here.