I'd love to hear some fun stories or see some pictures of your favorite really special finds. Maybe something you happened to find for a "steal" at Goodwill, or maybe something you went ahead and overpaid for just because you loved it so much.
I'll start with this little bracelet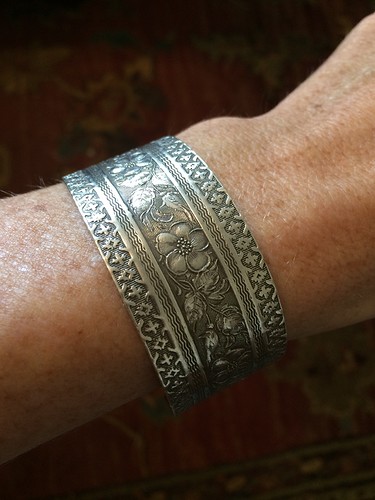 I have. It doesn't have any marks, and I have no idea where it came from, but I paid $1 at a thrift store for it years ago, and wear it all the time. I love it!