Zuni Turquoise Cluster Pin. Purchased recently. I absolutely love it. Various turquoise colors are rather attractive. From Fort Defiance Collection.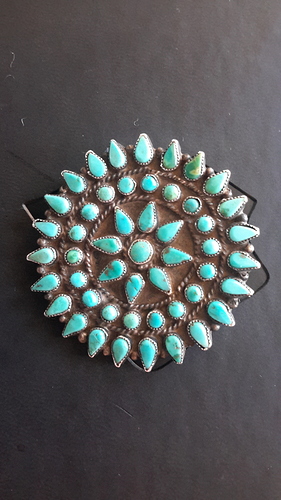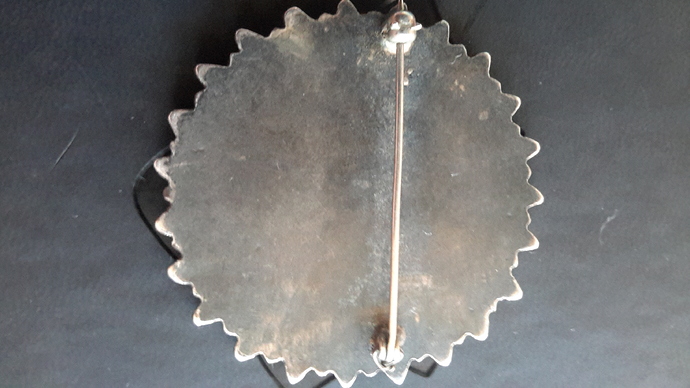 Also, from same collection. Fred Harvey Era Pin, made into bolo quite some time ago. Another personal favorite I own.
Oh I do love this piece! I have a few Zuni pieces, but coral, not turquoise. And unfortunately, some of the coral has dried and cracked. This is stunning! Terry
Thanks ! I got these 2 for my Birthday recently. I couldn't decide so I just got both, glad I did. It's easy to find cluster pins, but one with such nice variation of color, marix, aging, made from solid silver not cut, with some real age, is not so easy. I took my time finding one. Honestly, I took 3 years!