This squash blossom necklace was sold to me as green turquoise, but I believe it is gaspeite. What do you think?
Jason, also a value if possible please. It is moderate size, 16" long and the naja is2 1/2 x3". Also includes earings.
My wife will like it either way, it will be for Christmas.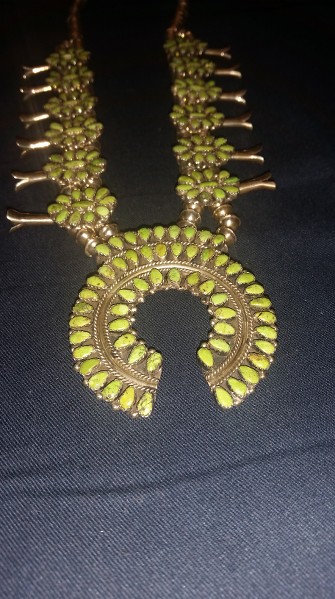 g