Buy a Stetson.

If the conchos slide, move them closer together, cut the leather, punch a new hole, and wear it around your wrist. My wife has a similar bracelet.

If you own a dog, treat him or her to a nice looking collar.
I have 3 of these, with buffalo nickels, and with what i assume to be nickel silver and block coral. they are collecting dust.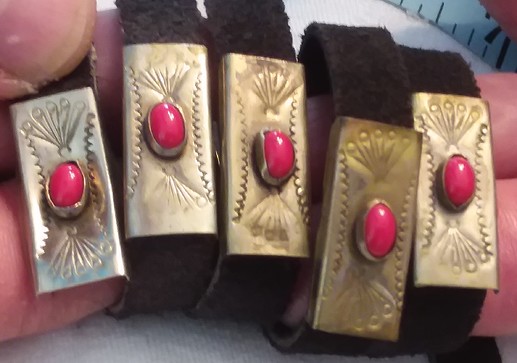 Wrap bracelet! Is the leather in good condition? I'd use some oil to keep it supple.
Both these are neat.
You could send it to me. I was looking at my hat yesterday thinking about a hat band. I used to have one that needed leather and can't find it anywhere. Think I may have given it away.

My Stetson needs a new band