I believe o have a ring with that hallmark. I will check and let you know
That would be amazing, thank you!
i have definitely seen that mark before. May I ask your fathers name ? So as to put a name to the mark.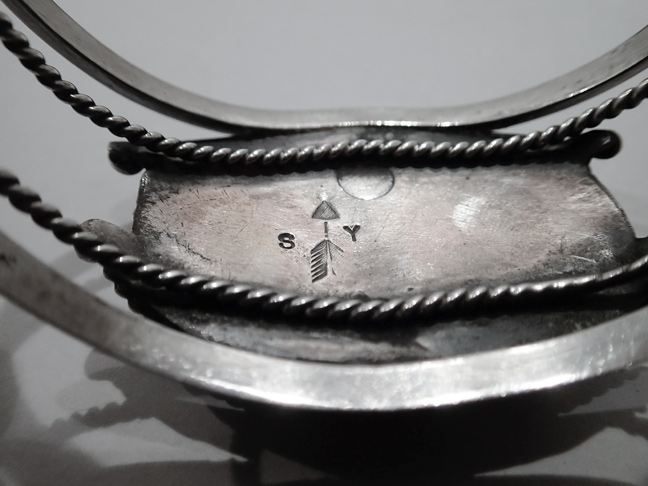 I am trying to find info on the artist of this bracelet. SY with the arrow symbol you show in between
Thanks for the response, I have no info on that mark or initials. It does appear to me that although similar, the arrow is different. The roundness in my father's stamp vs yours, the length of the feathering, as well as the separation between arrow head the shaft and the feathering.
His full name Virgil David Franks
Thanks for the reply. I am not monitoring this site like I used to.
Best
Warren