Hi Turquoise Friends!
I came across this ring made by Navajo Silversmith, Sheila Tso, a few months back. I regret missing out on this ring & stone.
I'm working with a local silversmith to re-create this ring, but I'm needing some assistance in identifying an estimated cabochon size, and I'm looking for insight on what mine this stone may be associated with.
I've attached a photo and would love your input!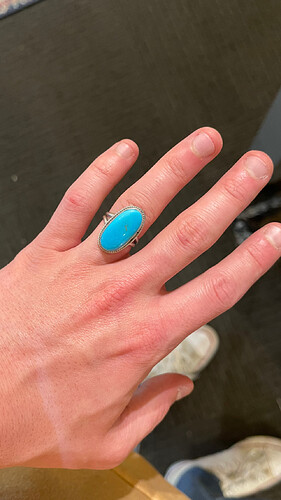 Best,
Evan