Did you ever hear back from them?
A message sent in a FB NA Jewelry site. Dillon Hartman is in group hopefully will hear soon!. Many positives regarding Lander. I will update as soon as I know something

The photos taken in natural light definitely look more Lander. not High grade kingman or Paiute or I thought earlier. Pretty amazing what good lighting can do!
@Michael-CA I will try to capture the true color and clarity with a different camera tomorrow! Natural light does make a significant difference. My phone just isn't as high grade as the ring .
I took your picture into photoshop and did a simple 1 click auto-color correction based on skin tone.
Below is the result based solely on the program and a single sample point from your finger.
The area I watch is the top right corner which had a yellow color cast on an area I felt was actually white.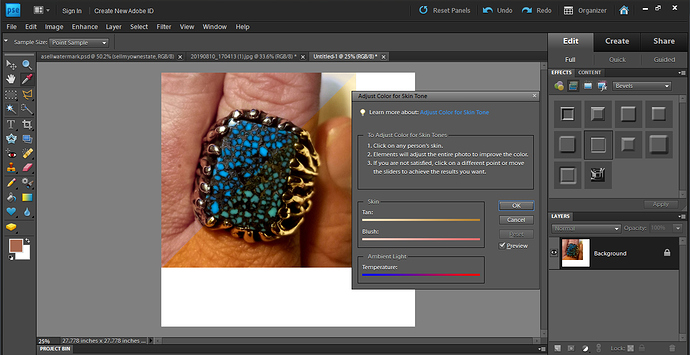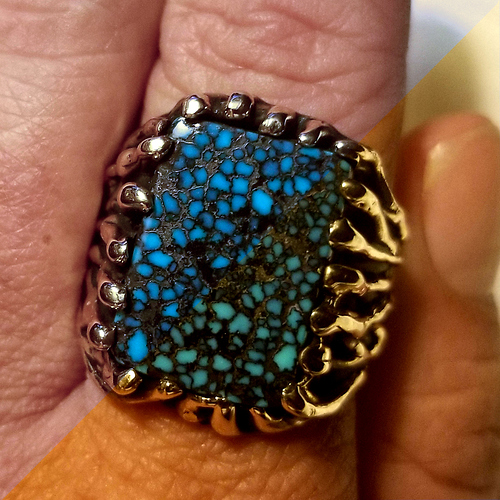 @Steve I love how you are able to get lighting right. Here is one picture under a white light and one photo outside with other pieces for color comparison. I still am not able to capture right with my phone. I'm sorry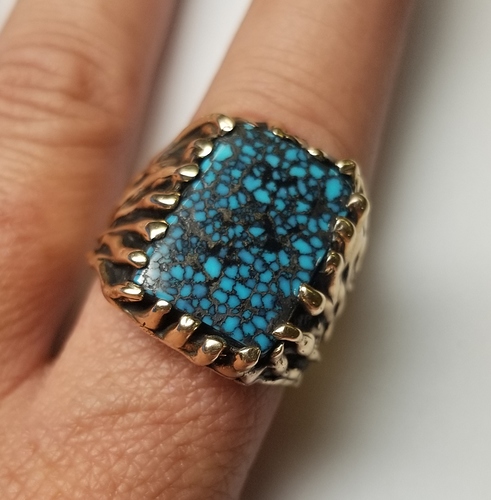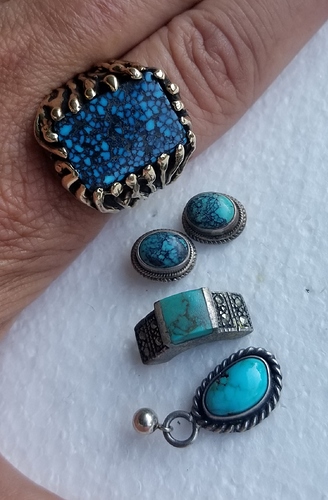 That is a beautiful and unique ring! I hope you get the answers you are looking for!
Thank you Dana, trying and getting closer!