I bought this from a sale of estate jewelry out of Corpus Cristi, Tx. It is size 12, lost cast wax, 24 grams total weight. Tested 14k no stamps.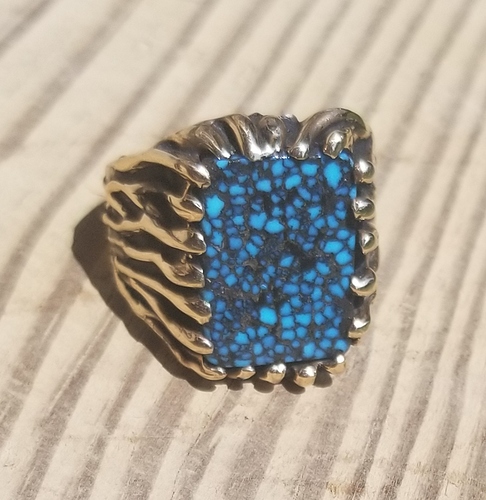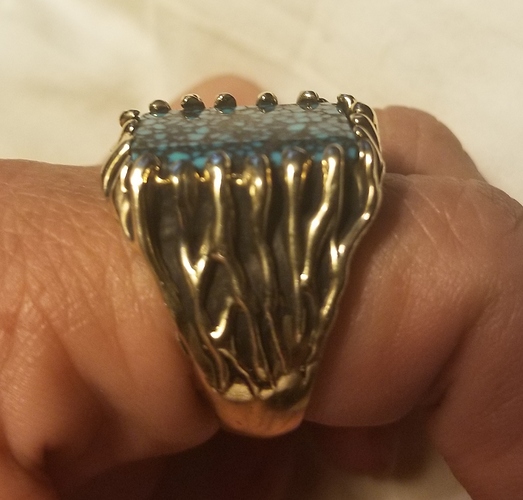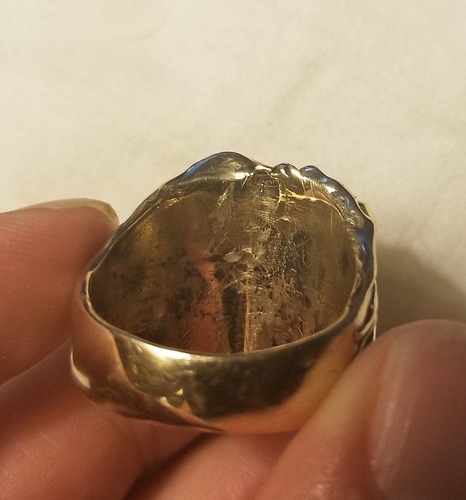 Lots of webbing and there is no signature identified, just a series of etched Markings like cuts. I would love to know more. Please any help would be appreciated.
It is a beautiful ring.
20190731_122353|387x500