You being the resident genius…any idea of his age?
Oooh! I love him.

old enough to cross state lines?
Wow, that's a lovely piece!
At first, I thought the initials on the back said, "FAB". Was thinking ha!! How fitting, he IS a fab Zuni!

Ha! Me too! Sooooooo Fab!!!
I'm thinking late 80's early 90's since it has no wording on the bolo clip. Seems they weren't available like that until then. Eddie Beyuka passed away in 2002.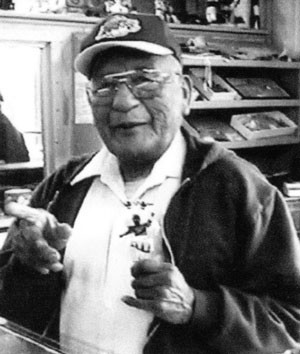 https://www.adobegallery.com/artist/Eddie_Bayuka24749701#:~:text=Eddie%20Beyuka%20(1920-2002)&text=Eddie%20Beyuka%20lived%20in%20Zuni,integrated%20in%20his%20famous%20creations.